Upsolver raises $25 million for big-data processing software
The Israeli startup has developed a platform that processes large-scale data on the cloud and plans to use the funds to expand its Israeli R&D team
Israeli startup Upsolver announced on Tuesday that it has raised $25 million in a round led by Scale Venture Partners. Current investors, Jerusalem Venture Partners, Vertex Ventures US, and Wing Venture Partners, also participated in the round. Upsolver, which develops a cloud-native platform that processes large-scale data, has raised $42 million to date. It employs 35 people, 20 of which are based in Israel, and has offices in Tel Aviv and in Silicon Valley. Upsolver plans to use the new capital to significantly expand its R&D team in Israel, aiming to double its Israeli team every year over the course of the next three years. In addition, it will use the funds to expand its business operations and invest in the development of additional innovative technologies in the field of data processing.

Upsolver provides a visual platform that enables large-scale data processing that runs on inexpensive cloud storage. While the use of inexpensive cloud is very attractive, the price of building analytics applications and machine learning becomes complex and requires big data engineers to build it. Upsolver eliminates that complexity with its product that doesn't require code writing and accelerates big-data projects by tenfold.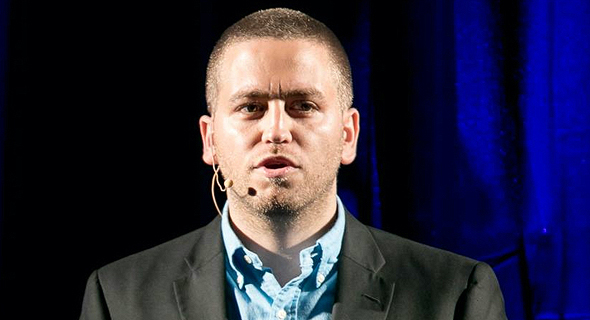 Upsolver co-founder and CEO Ori Rafael. Photo: Ctech
The new investment round joins the previous series A round in June 2020, where the company raised $13 million. During the previous year, due to the growing demand for the company's product, Upsolver tripled its revenues and added a number of global customers to its services, among them Wix, AppsFlyer, and Cox Automotive Inc.
Following the round, Ariel Tseitlin, Partner at Scale and former Director of Cloud Solutions joined Upsolver's board of directors. In addition, Avner Gideoni joined as VP of Engineering. Gideoni has served in the past as CTO at Trusteer and Taranis.
"Organizations currently require a variety of analytics tools to take full advantage of their data," said Ariel Tseitlin, Partner at Scale Venture Partners. "Data lakes had promised to enable open architecture, but also demand a large and ongoing investment in code writing. Upsolver helps jump over that hurdle. The sharp rise in the company's revenues, customer retention, and elite technology justify its standing as a market leader in the field of data processing in the cloud."
The company was founded in 2014 by Ori Rafael, who serves as CEO, and Yoni Eini, the CTO. The two first met while serving in the Israeli military's elite 8200 intelligence unit, and came up with the idea for Upsolver while struggling with working with a data lake through Apache Spark. "We wanted to store data in the cloud at a reasonable price without being bound to a specific database provider," Rafael said. "But once we entered the field of data lake, we discovered that it would take us three hours working on an SQL programming language and it would turn into a month-long project. We created Upsolver to bridge the gap between data lakes amd what people at organizations need to analyze data."
According to Gadi Porat, a General Partner at JVP, "the data market is growing dramatically. Upsolver has a real technological advantage that enables it to be a global market leader in the 'next hot' area of data lakes in the cloud."