Appointments
Andy Ellis named Operating Partner at YL Ventures
Former U.S. Air Force officer, MIT graduate, and respected cybersecurity leader will bring decades of experience to venture partner firm and help Israeli startups navigate their strategic plans
Andy Ellis, an award-winning CSO in the cybersecurity industry, was named Operating Partner at YL Ventures on Tuesday. Ellis is considered a respected cybersecurity industry leader and will bring decades of experience to the capital firm, which specializes in investing in Israeli cybersecurity startups. Ellis was well-known for his CSO role over his 20-year tenure at Akamai Technologies, Inc., a global content delivery network, which also deals with cybersecurity and cloud services. The YL Ventures firm guides Israeli entrepreneurs through ideation and market validation processes pre-investment, and supports portfolio companies post-investment through product development and understanding customer needs.

Currently, Ellis serves as the CEO at the Boston-based leadership development firm Duha. "His experience building, marketing and selling security solutions make him an invaluable asset for early-stage cybersecurity startups," read YL Ventures' press release. In the new role, he will assist Israeli startups to help them navigate and accelerate their roadmaps, by supporting them with strategies and managing customer pipelines.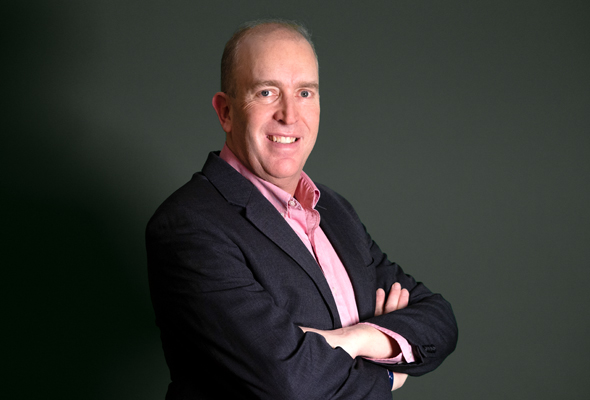 Andy Ellis of YL Ventures

He also serves as venture advisor at YL Ventures, and was among over 90 global CISO's Fortune 100 and high-growth companies, providing Israeli cybersecurity entrepreneurs with tools for success in a competitive market. Ellis is a member of the board of portfolio companies Orca Security and Vulcan Cyber, two notable Israeli cybersecurity startups. In the past, he has served as a guest lecturer at the Harvard Kennedy School of Government as well as at the Massachusetts Institute of Technology.

"During the years of my partnership with YL Ventures, I have seen the significant impact and influence it has on cybersecurity startups' success. This new role will provide me with an even greater ability to mentor and guide some of the most brilliant minds in the cybersecurity industry coming out of Israel and to support them in bringing cutting edge solutions to the market," Ellis commented on the appointment.

"With a career devoted to cyber risk and understanding how customers make decisions, Andy is an exceptional thinker, problem-solver and team-leader. His expertise across disciplines will be vital to the growth of YL Ventures portfolio companies," said Yoav Leitersdorf, Managing Partner at the firm. "This role reinforces the mission of YL Ventures to focus on promising Israeli seed-stage startups in the cybersecurity sector and foster them from seed to lead," he added.

Ellis has sat on the United States' Federal Communications Commission's Communications Security, Reliability, and Interoperability Council, and holds a bachelor's of science in computer science and mathematics from MIT. For his service in the U.S. Air Force in the 609th Information Warfare Squadron and the Electronic Systems Center, he was awarded the U.S. Air Force Commendation Medal.