Opinion
Programmers breathe easier after Google defeats Oracle in decade-long copyright battle
Many software and app developers supported Google in the case, emphasizing that some level of permissible use of proprietary software interfaces is necessary to create new computer products, writes Daniel Melman
After a 10-year multibillion-dollar legal battle, the U.S. Supreme Court ruled earlier this week that Google's Android smartphone operating system did not violate Oracle's copyrights related to its Java application program interface (API) code.
APIs are prewritten packages of computer code that allow programmers, websites, and apps to interface or 'talk' to one another. Computer program developers across the world, including in Israel, have made APIs central building blocks in the creation of software the drives the multibillion-dollar app economy. Oracle had accused Google of illegally copying more than 11,000 lines of Java API code to develop Android. When Google created Android, it built a library of new APIs, but it copied the names, or "declaring code," from Oracle's APIs so that computer programmers fluent in Java could more easily use the new operating system.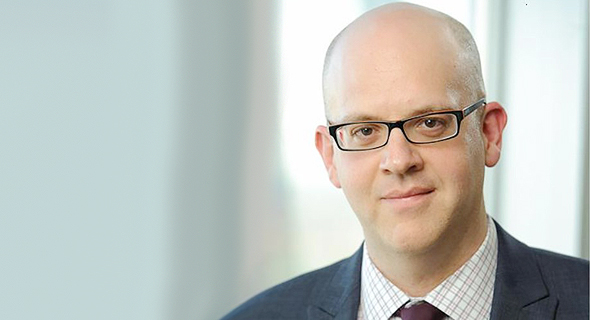 Daniel Melman, Partner in the Patent Litigation Group at Pearl Cohen's New York office. Photo: Tomer Jacobson
The lengthy litigation between the two technology giants had been closely watched in tech circles and beyond and, particularly, by software companies. Many software and app developers, especially emerging companies and startups, of which the Israeli market has many, supported Google in the case, emphasizing that some level of permissible use of proprietary software interfaces is necessary to create new computer products and services and to facilitate interoperability among programs.
Google argued in the litigation that Oracle's API declaring code was merely a functional system of basic computer commands that should not be subject to copyright law. While the high court's decision presented a major win for Google, it avoided addressing a critical threshold issue of whether API computer code may be copyrighted at all under U.S. law. Many software companies and legal experts had hoped that the court would rule definitively that APIs should not be protected by copyrights.
The high court's decision assumed that APIs may be subject to copyright protection, but it found that Google's copying was nevertheless an allowable "fair use" of Oracle's software under the law because it amounted to a transformative use of Oracle's code – using it to create a new product. The legal doctrine of "fair use" is designed to prevent copyrights from stifling innovation by permitting copying in certain limited circumstances.
Relevant to its fair use analysis, the court observed that Google's copying for the Android system amounted to 0.4% of the 2.86 million lines of Java API computer code. The court also analogized the API code at issue to "a gas pedal in a car that tells the car to move faster or the QWERTY keyboard on a typewriter that calls up a certain letter when you press a particular key."
Although the high court avoided addressing the larger API copyright eligibility issue, the decision effectively reaffirmed a longstanding practice among software developers who rely on established APIs as a foundation for new computer products and services; however, on the flip side, the decision may weaken software copyright protection. Nevertheless, the court's decision should not be viewed as a free pass to utilize proprietary computer code including APIs without a license. Companies and software developers that rely upon and utilize their peers' programming code to build new technologies must still be wary of potential copyright infringement claims.
The author is a Partner in the Patent Litigation Group at Pearl Cohen's New York office