Big winners from Cellebrite's exit: Leumi, Clal and Discount bank investment arms
Leumi Partner and Clal Insurance's investment arm will earn $40 million from Cellebrite's offering at a $2.4 billion valuation, and $35 million from their investments in the IGP Fund. Discount Capital will directly earn $30 million and $20 million from its investment in IGP
The merger between Israeli digital intelligence company Cellebrite Mobile Synchronization Ltd. and Nasdaq-listed SPAC (special purpose acquisition company) TWC Tech Holdings Corp. II at a valuation of $2.4 billion will enable three Israeli entities to record a profit of tens of millions of dollars on their investments.

In June 2019, Cellebrite raised $110 million from serial Israeli investors Haim Shani and Moshe Lichtman's Israel Growth Partners (IGP) fund at a pre-money valuation of $450 million. That investment is worth more than four times its original value after the merger (Cellebrite's valuation in the merger with the SPAC is an after-money valuation, with the company to receive $480 million from the SPAC and offering). In the same deal, the fund invested about $60 million (half of it backed by bank financing) but added to it by co-investing with investors including IGP and institutional entities, who invested $35 million, as well as private investors, who invested $15 million.

Leumi Partners and Clal Insurance each invested about $12.5 million, while Discount Bank invested $10 million. Leumi and Clal will record a profit of $40 million on their direct investments, while Discount Capital registered profits of $30 million. Additional investors in Cellebrite include the businessman Zvi Barak, who recorded a fourfold profit. In addition, Israeli businessman Moshe (Mori) Arkin of Arkin Holdings, who invested $4 million in the company in 2019 and recorded a fourfold profit.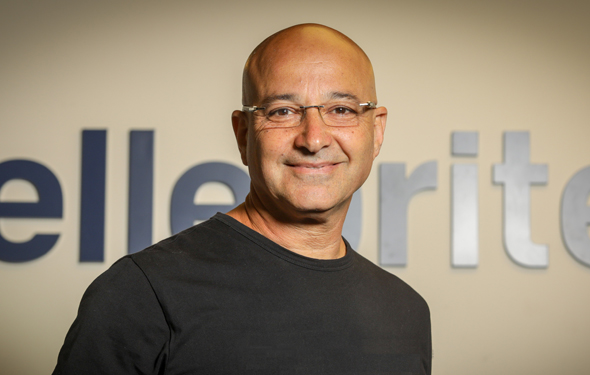 Cellebrite CEO Yossi Carmil. Photo: Shlomi Yosef

Leumi Partners, which is managed by Avi Ortal, and Clal Insurance's Canaf branch, which is managed by Yossi Dori, are also some of the big investors in the IGP fund, each responsible for 20% of the VC's funds. Discount Capital invested some 10% of funds in IGP. The three entities will receive a gross profit (prior to management expenses etc.) amounting to half of IGP's profit, meaning an additional $90 million. Leumi and Clal will earn $35 million each, while Discount Capital, which is managed by Hila Himi-Alpert, will earn $20 million.

At this time, the profits are still on paper until the block on selling shares is lifted. For Clal, these earnings are less effective on their results, while for Leumi Partners and Discount Capital these are significant amounts. Discount Capital completed 2020 with a profit of NIS 150 million ($45 million), and Leumi Partners registered a NIS 100 million ($30 million) profit. Leumi is also expected to mark handsome earnings from ironSource's merger with Thoma Bravo's SPAC in a deal that values ironSource at $11.5 billion.

Leumi Partners holds a 1% stake in ironSource's shares, after realizing 1% of its stake in the sale to the CVC Capital Partners firm two years ago, at a company valuation of $1.7 billion. Leumi Partners' shares are listed at a company value of half a billion dollars, but their current value stands at around $110 million, meaning the bank will record a profit of $100 million on paper.

In addition, Retailors Ltd.'s IPO, where the bank invested NIS 66 million ($20 million) at the beginning of 2020 at a valuation of NIS 600 million ($180 million), and received an option of an additional 10%, is expected to go ahead by the end of the month at a value between NIS 1.7-1.8 billion ($510-550 million). During the course of that deal, Leumi will record a profit on paper and maybe also in practice, as it is expected to sell some its shares as part of the offering, of between NIS 130-140 million ($40-42 million).