Opinion
The pandemic holds many opportunities for women in cloud-tech
Women's representation in technological positions is relatively low, but is even lower in cloud computing. "Women in the Clouds" platform encourages other women to join a relatively new but booming field
The unprecedented global pandemic has brought with it many challenges, but in the midst of every crisis lies great opportunity. Social distancing has forced businesses to alter their business models and reinvent themselves. It has also compelled people to quickly adopt digital technologies. As a result, many things swiftly transferred online, including work and business interactions, shopping, learning, and medical care. One of the main reasons people were able to adapt and go digital so quickly and successfully was the availability of cloud computing technologies, and public clouds in particular. The migration to the cloud was instrumental in allowing many to continue their routine almost without interruption during the coronavirus (Covid-19) pandemic. Since then, many more companies have realized the importance of accelerating digital transformation through the cloud.

What is transpiring in the world of cloud computing is simply phenomenal. The industry has experienced a high-growth rate and the increased popularity of cloud technology has accelerated the demand for an experienced workforce. New disciplines and positions (such as FinOps) are created or enhanced in order to overcome new challenges or respond to new cloud developments. However, to maintain the high growth and top-level of innovation, experienced personnel are needed in the workforce. These new employees should know the principles of cloud computing and how to produce and support cloud-based solutions for a variety of potential clients.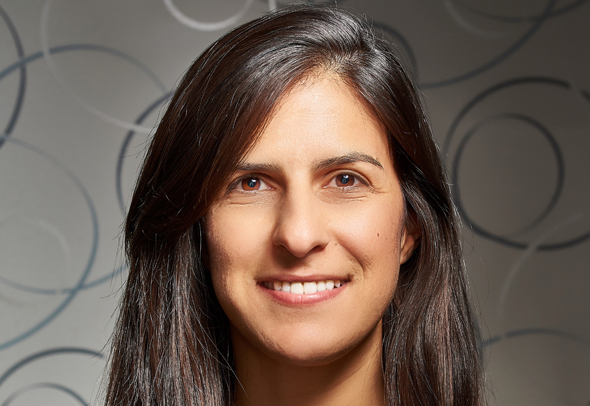 Vered Flis-Segal. Photo: Eli Hadida

One way to add a high-quality workforce to the cloud industry is by integrating populations whose representation in these fields does not match their representation in the overall population, such as women. Women's representation in technological positions is relatively low and stands only around 30%. The field of cloud is also relatively new, and the representation of women in this particular field is even lower.

"Women in cloud"

With the mass flow to the cloud and increasing demand for employees, I have recognized a window of opportunity for women who are looking to start a career in tech or change pathways in their already established tech careers and transfer to cloud computing fields. Last year, during the peak of the pandemic, I knew change was needed and diversity was necessary so I began replaying, inspiring, and encouraging women to enter the cloud industry. I was highly motivated, but lacked digital advertising knowledge, so I created "Women in the Clouds", a community where leading women in cloud computing can freely share their experiences and mentor other women to help them join the talent pool. Thousands of women without cloud-specific experience have joined the "Women in the Clouds" community to learn, network, and advance their careers. This community has become a useful resource for understanding the basics and coming trends in cloud computing, which is becoming the next frontier for women in tech. Creating the community was a small but important step that created cloud-industry awareness for many women in high tech.

MVP Award

Last week, I received the global Microsoft MVP award in the Microsoft Azure category. I was fortunate enough to join a group of only 19 Israelis who received the award in this category. Being the only woman in this small, selected group I feel a greater responsibility to act as an ambassador for women in this male-dominated industry. I realize that going forward, my actions might have some influence on the decision of other women to join this growing industry, but am determined to continue to promote women's participation in high tech too.

In recent years, we've made progress in closing the gap in gender inequality and having better female-representation in cloud computing. However, in order for this change to be felt, women need to continue supporting each other (like in the "Women in the Clouds" community) and collaborate with academic and governmental institutions to reach a larger-scale solution.

I sincerely hope that the seeds that we sow today will bear fruit in the coming years and ensure the continuation of our technological superiority in Israel in the field of cloud computing.

Vered Flis-Segal is R&D Manager and SW Architect at Code Value. She is a recipient of the Microsoft Azure MVP award.