Israeli tech employees cash in over $2 billion in Q1 secondary deals
According to several recently signed mergers between Israeli tech companies and SPAC firms traded on U.S. markets, an additional sum of $2.7 billion is soon set to reach the accounts of a group of Israeli employees and entrepreneurs
$2 billion. That is the massive amount that has made its way into the bank accounts of Israeli tech employees and entrepreneurs in the first quarter of the year alone in secondary deals. With Israeli tech startups raising a record $5.37 billion in 172 deals in the first quarter of the year, there was also a new record set in the amount of money that subsequently entered the accounts of many Israelis.

In secondary deals, shares are acquired from founders, investors, and employees. These deals usually take place alongside funding rounds, however, over recent times their numbers have increased even regardless of financing deals. On some occasions, the sale of shares by employees and entrepreneurs even dwarfs the funding rounds. Part of the aforementioned $2 billion is included in the $5.37 billion raised in the first three months of the year, but not all of it.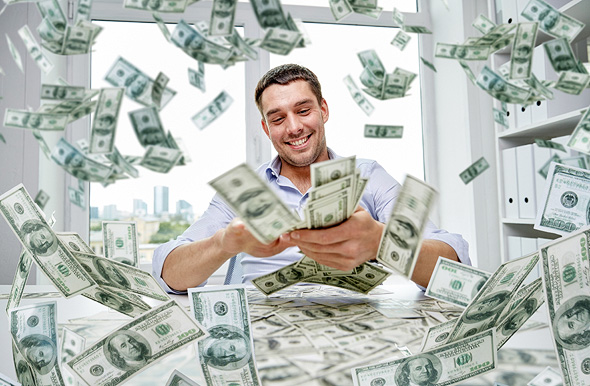 Dollars. Photo: Shutterstock

In the 10 biggest funding rounds completed in Israel since the start of the year, the secondary portion crossed $1 billion. But according to data that has been collected by companies that manage employee option programs and has been seen by Calcalist, the actual figure is double. Among the notable deals of the past month, $300 million worth of Trax shares and options were sold in what was the third time the company's employees had the opportunity to partake in a secondary deal. At Redis Labs, some $200 million worth of shares and options were sold in what was a second secondary deal at the company in less than a year. At startups Yotpo and Bizzabo, which both reached valuations of over $1 billion in their latest funding round, the secondary portion was larger than the funds that entered the companies' coffers.

Throughout 2020, secondary deals at Israeli tech companies reached $1.5 billion, which seemed like a fantastic sum during the Covid-19 pandemic. But it took just three months of 2021 to break that record, and there is more to come. According to several recently signed mergers between Israeli tech companies and SPAC firms traded on U.S. markets, a sum of $2.7 billion is soon set to reach the accounts of a group of Israeli employees and entrepreneurs.

IronSource, for example, is planning on completing a $1.5 billion secondary deal when it goes public. eToro and Otonomo are also targeting secondary deals of $300 million each. Even if there are no additional secondary deals, some tens of thousands of tech employees are set to benefit from an unprecedented influx of $6.2 billion over a period of just 18 months.

According to statistics collected by option management companies, around 15% of the sum of secondary deals usually makes its way to employees. The rest goes to the founders, VC funds, and angel investors who invested in the company during its early stages. Unlike employees who hold options, this second group holds actual shares. Although there are rare instances in which veteran employees benefit from paydays reaching millions of shekels in secondary deals, the average for Israeli employees is around NIS 500,000 (approximately $151,000). However, this usually also only represents around a fifth of the holdings as employees generally are only given the option to realize 20% of their options at a time. Trax's executive chairman and co-founder Joel Bar-El said last week that "company employees will be receiving the equivalent of an apartment in Givatayim," and this while still maintaining options that could presumably acquire them four additional apartments. According to current market prices, the cost of an average 4-room apartment in Givatayim is around NIS 2 million.

Even though many of the employees of Israeli tech companies are based abroad, it is the local veteran employees who usually benefit from the sale of options. At most companies, the sale of options is only possible for employees who have been with the company for more than three years. According to estimations, there is a group numbering tens of thousands of tech employees who have benefited from the sale of options over recent years, and this group is only set to grow in the coming months.