Fintech company Credit24 going public on TASE at a NIS 160 million valuation
The company will try to raise NIS 40-50 million in May, since its current credit portfolio of NIS 20 million is insufficient to process the credit requests it receives
Non-bank lending credit companies are taking the Tel Aviv Stock Exchange by storm. Credit24 operates in the consumer credit market and is trying to raise NIS 40-50 million ($12-$15 million) over the next month by issuing shares at a valuation of NIS 160 million ($49 million). Calcalist has learned that the fundraising will take place based on the company's yearly financial reports. Credit24 raised initial capital from its founders, family members, and associates, which was used to finance its operations over the past four years. The company's current credit portfolio of NIS 20 million ($6 million), is no longer sufficient to process the credit requests it is receiving.

On its website, Credit24 presents what it calls its "smart system" platform, which conducts automated financial analyses with independent learning capabilities based on artificial intelligence. The digital platform is designed to provide automated online credit, 24/7, independent of human assistance. The technology behind Credit24 was developed by a team of executives, graduates of the elite 8200 intelligence unit of the Israeli military, among them the company's CEO Eran Horowitz, its VP of Product Asaf Yoffe, and its Technology VP Ziv Rozbach.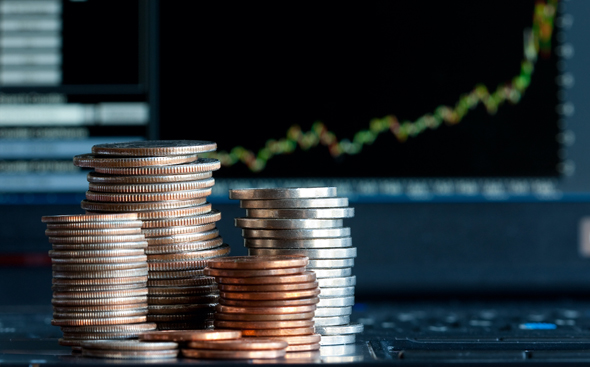 Credit24 offers nonbank credit services in less than a minute (illustration). Photo: Shutterstock

The company's software is based on credit systems that operate in England and the U.S. that enable a wide range of non-bank credit solutions in real-time. The company claims that its ledner approval process takes less than a minute.

Over the past six months, five non-bank credit companies have gone public on the Tel Aviv Stock Exchange: Mimun Yashir, Menif Financial Services Ltd., M.L.R.N. Projects and Trading, BLender Financial Technologies, and Michman Basad Ltd. Securities, which raised half a billion shekels ($152 million) in shares to expand the scope of its operations similarly to Credit24. Those five companies joined sector veterans such as Navi, S.R. Accord Ltd., Peninsula Finance PLC, and Opal Balance Investments Ltd.

External credit companies offer loans mainly for households and small businesses also operate in fields such as discount checks, factoring, and brokering financial products. They experienced a sharp decline a year ago due to the coronavirus (Covid-19) outbreak, but recovered along with the entire financial market.