Siraj Technologies is lighting the way forward for Israeli Bedouin high tech integration
The startup, led by two Israeli-Bedouin entrepreneurs, works to streamline onboarding Internet of Things (IoT) edge devices to cloud platforms by relying on AI and deep learning algorithms
With the abundance of data systems currently on the market, many companies are forced to rely on awkward programs to convert their data onto a single platform. One CEO thought that could be solved differently by essentially "streamlining" data into one source using artificial intelligence.

"By 2025 there will be more than 34 billion devices connected to the cloud, and software services will be worth more than $55 billion a year. Despite the fact that a lot of companies want to connect IoT devices to the cloud, many are facing challenges and obstacles. There's limited internal expertise among manufacturers, and the time to complete such projects is long. We want all devices - whether they're in different languages or different data formats to be able to be absorbed flawlessly into just one structure," Othman Alshekh, co-CEO of Siraj Technologies told CTech.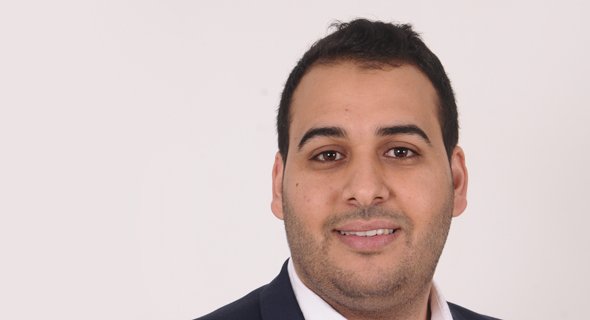 Siraj Technologies co-CEO Othman Alshekh. Photo: Siraj Technologies

Aside from the ingenuity of the company's product, Alshekh is no less impressive himself. He made a transition from law to high tech, graduating from Tel Aviv University with a degree in law and accounting, which he insists were tools that helped him better understand the way startups work. He also gained experience working on company strategic plans, and acquanting himself with mergers and acquisitions to better build his business. Alshekh was featured on Forbes'-Israel "30 Under 30" in 2019, and unlike most common Israeli entrepreneurs hails from the Bedouin population in the southern Negev region - an ethnic group which is extremely underrepresented in the Israeli high tech industry.

Along with his co-CEO Yussif Al-Sanah, the duo have led Siraj Technologies since its inception in 2016. The company works to streamline onboarding Internet of Things (IoT) edge devices to cloud platforms by relying on AI and deep learning algorithms, which unify data collected from a variety of devices, creating a single data stream. The company also offers several end-to-end services including dashboards which help fully implement IoT devices on a single interface.

In today's world, there is a lack of standardization among data platforms, he explained. Many want to connect different devices to platforms and onboard those devices to the cloud, and need to do so manually by using adapters or drivers. Those "translators" essentially translate the language of one device to one that fits the cloud where it can easily be viewed. However, such an approach, only supports a limited number of devices, and demands programmers write lengthy codes, which is often time-consuming.

"Our product relies on an AI-powered engine, our automotive connective communicator, which normalizes upcoming streams to a unified format that fits a single destination," Alshekh said.

In addition, some clients ask for an onboarding device to control and monitor that data, which Siraj also supplies. "We are building a product that enables our clients to use their data to make their processes more efficient, and enables them to work remotely," he added.

In fact, it was the coronavirus (Covid-19) pandemic that helped the company realize its potential. "During the work from home era, the importance of digitalization on production floors skyrocketed. Our device doesn't require manual translators or drivers, where it often takes between two to three weeks to write up a code. Using our technology equipped with AI, it can all be done within a few hours, sometimes even minutes," he said.

What are some of the IoT applications that your technology is used for? What were your company's most notable collaborations so far in those arenas?

"Currently, we're working with several big clients in Israel and abroad. We were the first Israeli startup chosen by E.ON SE, a European electric utility company based in Germany. They're examining options to use our product as a layer of connectivity in some of their devices. Last year, we joined the Quantum-hub SPARK accelerator in Israel, and were chosen as one of six out of hundreds of applicants. We collaborated with the Israeli air conditioning company, Tadiran to connect their machines on their production floor to a cloud platform to measure the overall equipment efficiency, and were able to onboard their device to a custom-made dashboard that helped them control its efficiency."

"As for applications, we are interested in providing IoT applications to agritech to improve local agricultural yields. Some clients have different sensors from various vendors that have a variety of measurements that provide information on irrigation and watering systems. We help them generate their automatic irrigation programs, and help them onboard their data from all their sensors to a single application."

Siraj is also working with Netafim, a leader in precision-irrigation solutions for sustainable agriculture as well as with the Israeli CL Group Ltd., which produces fertilizers, metals and other special-purpose chemical products for agriculture, food, and engineered materials. "In both of those scenarios, we are providing them with services and solutions to use our know-how to help them promote their products."

"There's a need for someone in the middle to make the transition and be able to show all that data on a cloud platform, normalizing it into a unified format," he added.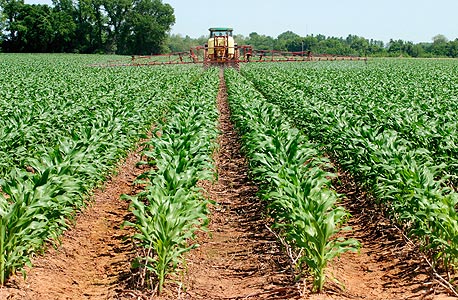 Siraj Technologies' technology can help IoT devices onboard their data for better irrigation systems (illustration). Photo: Bloomberg

From Bedouin villages to high tech

Alshekh is from the most underrepresented group in Israeli high tech, Bedouin Arabs. He spoke of his social vision to see his sector better represented in the Israeli workforce in general and how Siraj Technologies is part of the academic pipeline.

How did you deal with racial inequality and underrepresentation in the workforce when you first entered the field?

"At Siraj, we have a social vision to integrate the Bedouin community into the high tech sector, and are hiring many Bedouin engineers. Most of our employees hail in fact from Bedouin villages," he said.

"I think that the Israeli high tech industry is driven by quality and by the certificate of excellence that your service provides, it doesn't matter whether you're Arab or Jewish, if your product isn't high quality then your business won't survive or you won't get recruited for a job. Despite the fact that this industry relies on quality, there is no doubt that Arab entrepreneurs are a bit different from their Jewish counterparts, who are exposed to the field of high tech either in the military or in high school. They also may have better networking opportunities, which will help them gain good footing when they are first starting out. There is definitely a gap, but we are working to overcome it."

The company is based in the Gav-Yam Negev Park, a hotbed of Israeli high tech in the southern Negev region out of a yearning to be part of the local tech ecosystem. "We wanted to bridge the gap between the Bedouin and Jews communities who make up the ecosystem, complement, and add to it."

As for bolstering the academic pipeline, Alshekh explained that the number of Bedouin engineers is very small, around 50, but that many Bedouin are unexposed to these options or familiar with STEM fields. "I think many Bedouin go to school to become doctors, but they don't know that these opportunities to enter high tech exist. Our goal is to create a role model so we can help others who want to join this industry. We also have on-the-job training programs to help 'onboard' more Bedouin engineers as well. I think that in 10 years, we'll have 400 bedouin engineers integrating into high tech."

Does your company plan on going public in the near future?

"We grew from four employees to 25 without seed money, but with backing from the Israel Innovation Authority and received some loans from familiar entrepreneurs in israel, such as Benny Schnaider, Zohar Zisapel, and our founder and Chairman Giora Yaron, who's invested in our startup, and has also registered some $5 billion in exits. Our plan is to grow to hundreds of employees within five to 10 years, but at this stage we're listening to the market and will act accordingly."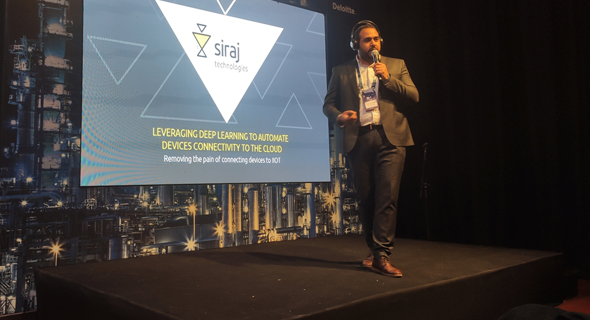 Othman Alshekh speaks at a conference. Photo: Siraj Technologies

A positive social mission

The company's social mission is to encourage more Israeli Arabs to join the high tech sector, and it was awarded the Innovation of Excellence certificate by Ben-Gurion University of the Negev in 2020 for its hard work. As a millennial CEO, he noted that it's important that his company not only create interesting technologies, but do something for the greater good as well. "Siraj in Arabic means 'source of light,'" he continued, "and we want to be a source of light to our clients, manufacturers, and the community. These days, we're seeing a lot more young Arabs pursue STEM degrees in college since they see the light at the end of the tunnel, and want to be like us."