A Fund that is a Startup Itself: A New Model for Developing Startups that Creates Tailor-made Solutions
Meet Road2 – the Israeli initiative that connects international and mega-companies from northern Israel with entrepreneurs that create tailor-made solutions based on those companies' needs
Every startup requires three vital elements to succeed: Funds, infrastructure, and a customer. In today's startup world, entrepreneurs conceive an idea and develop a proposed solution themselves, mostly up to the Seed stage. They already have a team, an initial development process, and possibly even a business plan. Then they turn to investors to raise capital. This means that these startups begin their journey with guesses and preconceived notions without gaining the proper access to the elementary conditions for success. This is also why only a handful of companies eventually make it.

"In order to create the perfect product, you need money, infrastructure and a customer. To ensure the solution a startup develops is indeed in tune with market requirements, you must begin with the customer" says Eitan Kyiet, Road2's CEO. He continues "This is the precise way to ensure entrepreneurs come up with the right solutions for the challenges these companies face daily."

Road2 is a startup factory. It is also a startup itself, due to this unique model it has conceived by which startups operate and develop products based on the requirements presented by leading companies in northern Israel and abroad. Road2's establishment is extraordinary and unique, much like the personal story of its CEO, Eitan Kyiet.

Eitan began his professional life as a lawyer, for 15 years he mostly gave legal consultation for mergers and acquisitions. Among other positions, he was legal consel of Elbit during the establishment of the Orange/Partner communications company, and in the sale of Peach (Elbit held a 57% stake) to tech giant Microsoft. Eitan continued to advance in the merger and acquisitions world as part of the Ofer brothers' team where he assisted in divesting the group's companies, and later as a partner at the leading law firm, Amit Polak Matalon. There he represented numerous venture capital funds, investment foundations, and gained intimate insights working with entrepreneurs, investors, startups and multinationals in investments, mergers, and acquisitions.

A Belgian and a Brit meet on the train to Tel Aviv

Eitan Kyiet came to Haifa from England where he emigrated from at the age of 13 with his family. This is where he spent his teenage years, and where he still resides with his family. "Wherever I worked, I was always on the Haifa-Tel-Aviv-USA line. Once, when I was headed to Tel Aviv, I met a Belgian Diamond Dealer and successful businessman. We immediately connected and after a few long conversations, we decided to build a fund together. We established the Friendly Angels Club – an exclusive investment club for investors residing in Israel and abroad. To date we financed 15 successful investments, that have so far yielded 4 IPOs and 2 M&As."

Eitan didn't stop there. He went on to face his next challenges in various operational roles with Lumenis (NASDAQ:LMNS), a leading medical laser company, was Vice President of Global Supply Chain at BioSense-Webster, (a Johnson & Johnson company), resided as Chief Operating Officer at Polypid (NASDAQ:PYPD), which started trading on Nasdaq in 2020 with immense success, and as Vice President for Business Development at Kamada (NASDAQ:KMDA) a pharmaceutical company.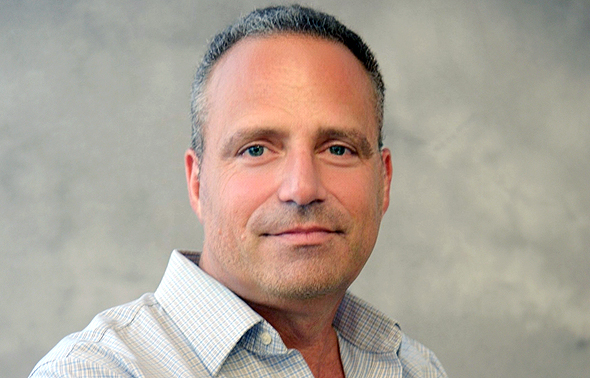 Eitan Kyiet, Road2's CEO

So that's when you received an interesting offer from Mati Haifa?

"Indeed. MATI, an investment group engaged in cultivating entrepreneurship in Haifa, approached me. They were looking for a solution to a critical flaw that was identified by the Israel Innovation Authority: On the one hand, Haifa is the tech capital of Israel, with the Technion producing wonderful engineering talent annually, and is the home of Matam, Israel's largest industrial park that hosts leading multinationals and other major companies. On the other hand, to a large extent early-stage startups and entrepreneurs failed to understand Haifa's true potential. The Innovation Authority wanted to enhance early-stage innovation in Haifa. That is when Road2 was founded, the name symbolizing highway number 2 leading from Tel Aviv to Haifa and also evokes a road to success. Road2's shareholders are comprised of Nvidia and MATI, and is the only private-public-partnership in Israel supported by the Israel Innovation Authority. The Israel Innovation Authority is a significant force in our activity."

What distinguishes Road2 from other accelerator programs?

"In a word – everything! We think out of the box at Road2. Using the operational model that I mentioned earlier of infrastructure, money, and customers.

As such, the work starts with the customers, namely the leading companies in Haifa, northern Israel and abroad. We have enrolled companies such as the Israel electric company, the French Electric Company, Israel's largest oil distilleries, the UK-based chemical company Johnson Matthey and other high-tech and industrial companies from Matam, and abroad. We work with these entities to identify their needs, and then locate and foster entrepreneurs to develop accurate, tailor-made solutions for them. We operate in the fields of digital health, energy, environment and sustainability, Industry 4.0, smart mobility, and gaming."

What about infrastructure?

"Road2 manages a campus where startups operate. In addition to funds, entrepreneurs receive mentoring from the best professionals out there. We have built, at great expense, an AI center of excellence with an Nvidia super-computer and are granting entrepreneurs access to AI capabilities, labs and super-computers that are otherwise unavailable for such companies. We also provide hands-on assistance from engineers and data development companies, which we hire.

Our practices are unique: For example, in the energy, environment and sustainability field we approached companies from Haifa and elsewhere to create a form of a consortium involving the Israeli and French electric companies, the local oil distilleries, the Municipal Association for Environmental Protection, Johnson Matthey – a large British chemical manufacturer, and other Israeli companies, to define common challenges that can be solved with technology. These needs were published around the world with an open call for startups to come up with creative solutions. We received no less than 249 applications from around the world, including from the US, Russia, France, Belgium, Cyprus, and Jordan.

From this pool we devised an "adoption plan" for our partner companies. Through a selection process, we ended up with eight startups that work with us. The startups use our infrastructure on several levels: we connect the startups to our partners' experienced engineers to tailor valid solutions and help as design partners; where necessary we obtain C-level executive help on a strategic level, and most importantly, we tailor beta sites to assess the technologies. Obviously, we provide access to our AI labs, our super-computers and offer assistance from AI engineers and mentors from Nvidia. We also utilize the marketing resources of Nvidia and of other international companies to the benefit of the various projects. The infrastructure we can provide is almost infinite. This is how we operate in all these verticals."

How do you recognize if a project is successful or not?

"Naturally, throughout our activities with the startups we conduct active due diligence on their personal development process. We look at how these teams work with their potential customers, how they adapt to changing circumstances, etc. If we see that it's working - we invest the money. What's special about the model we developed is that now other companies are discovering the benefits of working in Haifa and are joining us thanks to the added value we offer."

What achievement are you proudest of since the establishment of Road2?

"We are proud of the startups and innovative solutions we support but one of the achievements I'm most proud of is in the collaboration we established with the Technion and with the Rambam hospital, who currently work with us. For us, reaching such partnerships was a phenomenal achievement.

Our program is significantly funded by the Israel Innovation Authority, and are proving to be great partners. They are flexible and attentive, and I feel that they are a key force in helping us to lead groundbreaking initiatives. They do not charge royalties or other fees to the startups. I thank them a lot for their support and funding which is turning Haifa into Israel's startup capital."