Fortissimo Capital to invest $20 million in BreezoMeter at $60 million valuation
The private equity firm is leading a $25 million funding round in the Israeli startup that aims to monitor air quality and improve people's health
Israel-based private equity firm Fortissimo Capital is leading a $25 million funding round in Israeli startup BreezoMeter. Calcalist has learned that Fortissimo will invest between $15-20 million of the total sum.
The funding round values BreezoMeter at $60 million. BreezoMeter aims to monitor air quality and improve people's health by using atmospheric data that is acquired through multiple sensing stations, AI, and machine-learning algorithms that are trained to recognize and detect several different types of pollutants. BreezoMeter's technology aims to monitor and report on air quality and inform people so that they may take precautionary steps ahead of time. The company was co-founded in 2014 by environmental engineer CEO Ran Korber, who decided that existing technology didn't adequately address these concerns, and Emil Fisher. Korber's wife also suffers from asthma, so he understood the problem first-hand.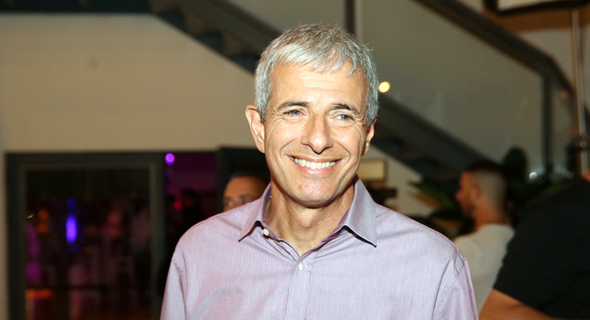 Yuval Cohen, Managing Partner at Fortissimo Capital. Photo: Orel Cohen

The company had previously raised $12.75 million, with its most recent round coming at the end of 2018.

Entrée Capital was the company's biggest investor to date and is set to become its second-largest shareholder following the new round.

BreezoMeter's platform is available in 100 countries and the company has partnered with pharmaceutical giant AstraZeneca, as well as Dyson, Apple, and cosmetic corporation Loreal, among others.

Aside from healthcare companies, Breezometer has also signed contracts with companies that specialize in skincare, such as Dermalogica, Clarins, and Loreal. Environmental pollutants can have harmful effects on people's skin as well, as skin is the largest organ in the body and often exposed to the elements. Currently, along with Loreal, the company has developed the My Skin Track UV app that allows users to track environmental stressors that they may have been exposed to, and based on skin type or potential diseases, analyze how that will impact a user's skin. It then recommends to a user which products, such as sunscreen, they may use to ensure that their skin stays healthy.

An additional product that is set to hit the market soon and uses BreezoMeter's technology is Perso, an AI-based system that can offer personalized beauty and skincare recommendations by analyzing a forecast of weather data, and recommending which products a customer should use.

BreezoMeter is also in agreement with Apple, where the latest iOS version of Apple's software in iPhones has integrated its real-quality data.