Opinion
Further U.S. restrictions against business with China and Russia may potentially impact Israeli companies
As the United States continues to take a hard line in its national security approach toward Russia and China, Israeli companies must evaluate whether their products and services trigger U.S. sanctions
The United States Departments of Commerce and State announced new export controls and sanctions on Sunday that further restrict the provision of goods, technology, software, and services to Russia and China, and broaden restrictions on supporting end-users or activities related to military, military intelligence, police, or similar functions.

As the United States continues to take a hard line national security approach toward Russia and China, it is increasingly critical for Israeli companies to evaluate whether their products and services are subject to U.S. export controls or if their businesses have a sufficient nexus to the U.S. to trigger U.S. sanctions. A failure to do so can result in significant legal and compliance costs and cause business operations to be interrupted.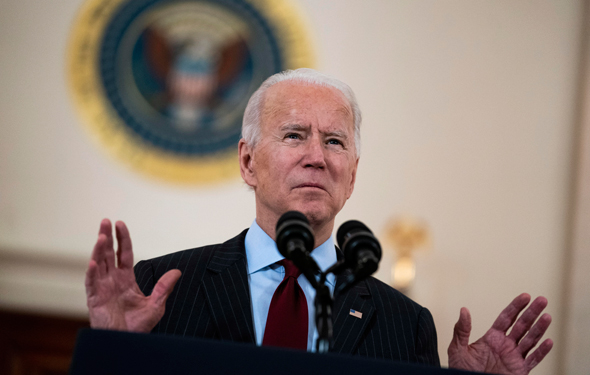 The Biden Administration could put Israeli businesses at risk due to incerasing U.S. sanctions against Russia and China. Photo: APA

New U.S. export controls and sanctions on Russia and China

On March 18, 2021, the U.S. Departments of Commerce and State implemented new, broad-based export control restrictions on the provision of goods, technology, and software to Russia. These new restrictions apply to transactions with Russia or Russian persons that involve goods, software, and technology that are controlled for national security (NS) reasons under the Export Administration Regulations (EAR), as well as defense articles and defense services and support for a broad range of Russian military-intelligence activities. Similar restrictions are in place against such transactions with China and Chinese companies. While both China and Russia have long been subject to U.S. arms restrictions, as of March 16, 2021, dual-use or purely commercial activities with China or Russia that relate to or benefit those countries' military or intelligence-gathering activities and involve U.S. citizens (including dual national employees with U.S. citizenship) will now also require a license.

The list of technology covered by the latest export controls is extensive and includes advanced semiconductors, software that uses encryption for information security, optics, advanced electronics, machine tools, composites and other advanced materials, and many other chemical, material, and machinery products and technologies that are used in a wide variety of industries and commercial applications.

While export license requirements already exist for these items with regard to China and Russia, a range of general license exceptions previously has permitted a significant amount of trade to continue without the need for specific authorizations. Now, however, companies and investors who engage in trade with China or Russia or projects with Chinese or Russian partners around the world must reevaluate the need to apply for licenses to continue those activities. In many cases, the prospects of such license applications being granted now seem remote. To add to these challenges, the Biden administration continues to actively utilize U.S. economic sanctions against both countries in response to issues like cybersecurity, human rights, and recent events in Ukraine and Hong Kong. As a consequence, global financial institutions have increased their already close scrutiny of transactions involving China and Russia to identify those that have a "nexus" to U.S. jurisdiction and sanctioned parties. When they are identified, such transactions can be rejected or blocked and reported to U.S. authorities that often spark investigation of the parties involved.

Far-reaching impact on Israeli companies

The export control risks for Israeli companies from these latest changes stem primarily from the fact that many Israeli companies have products, software, technology, or services that are subject to U.S. jurisdiction because they contain controlled U.S.-origin technology, were developed or co-developed by U.S. persons or in the United States, or are shipped through or (in the case of software and services) provided from the United States. In addition, under the new restrictions on support for Chinese and Russian military and intelligence activities and U.S. economic sanctions, license requirements can be triggered by the simple involvement of a U.S. person employee in projects that take place entirely outside the United States and involve no U.S. technology whatsoever. Understanding the entire lifecycle of product development and conducting careful diligence on each transaction with China and Russia is therefore increasingly critical to effectively managing U.S. export control risks.

The bottom line is that many companies doing business in or with China or Russia that were previously little-affected by U.S. export controls may now find themselves subject to new license requirements and scrutiny from U.S. regulators. Israeli companies and their investors should carefully consider the impact of these changes on their own products, technology, business arrangements, and investments and be prepared to take prompt action to minimize their risks.

Nicholas Klein, serves as CFIUS, Export Controls, and Sanctions Of Counsel at DLA Piper LLP, and Nathaniel Bolin, serves as CFIUS, Export Controls, and Sanctions Partner at DLA Piper LLP.