Israeli startups that are working toward saving the environment
From detecting water leaks to 3D printing of solar panels, in honor of Earth Day, here are a number of impressive Israeli startups working toward protecting our planet
Many Israeli startups are working toward saving the environment and developing technologies to improve living conditions on our small blue planet. In honor of Earth Day 2021, CTech looked at a number of Israeli startups and examined how they are working on everything from combating climate change by reducing greenhouse and carbon dioxide (CO2) emissions to improving irrigation techniques and offering sustainable sources of edible protein and more.

SkyX

SkyX develops autonomous aircraft that scan large areas of land and analyze data to offer clients information generated by artificial intelligence on infrastructure projects. The company provides aerial data for both private companies and public organizations, which include inspecting oil and gas assets, power, and rail infrastructure as well as providing border patrol and search and rescue assistance. Its service assists organizations in arriving at clear decisions for their company's projects, while taking into account infrastructure health, reducing risks related to remote holdings, and lowering maintenance and insurance costs. SkyX's software can upload a complete flight plan, which enables operators to track the entire course as well as conducting spot checks on critical locations along routes.
SkyX's aircraft provide aerial conditions for infrastructure security. Photo: SkyX

Tal-Ya

Tal-Ya is an agritech company that enhances processes that occur in plants naturally and addresses the issues of water shortage, extreme weather conditions, chemical overuse, and soil degradation. Its Mitra technology directs water and fertilizer directly to plants' roots, while protecting the ground around the roots from weeds and extreme temperatures. It saves on 50% of water and fertilizer, and functions as an alternative to dangerous herbicides. In addition, Mitra is compatible with drip irrigation systems and optimizes rainwater and dew. Currently, it is invested in farms around the world, and is increasing crop yield.

HomeBiogas

HomeBiogas is an Israeli startup that has developed a build-it-yourself biogas system that turns kitchen waste and livestock manure into gas that is usable for cooking and also functions as a liquid fertilizer. The system can produce clean cooking gas for up to three meals as well as 10 liters of clean natural liquid fertilizer. HomeBiogas helps people lower their gas bills, cuts down on dangerous greenhouse gas emissions and pollutants from entering groundwater systems.

Utilight

Israeli-based Utilight has devised innovative 3D printing methods to create solar cells that are produced both faster and cheaper than transitional solar panels. The company's technology also increases solar cell efficiency while reducing cell manufacturing costs.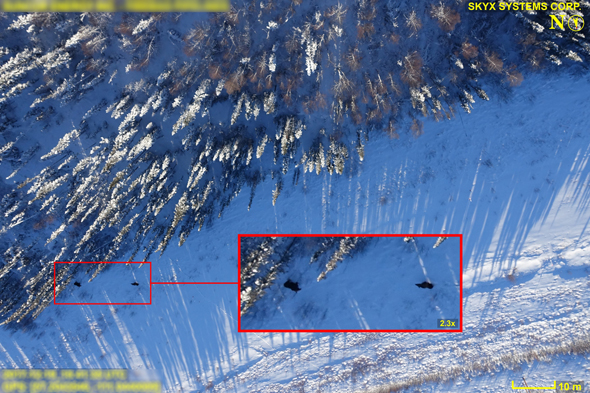 SkyX's aircraft provides aerial images of the Earth. Photo: SkyX

EcoWave Power

EcoWave is a wave energy company that offers sustainable solutions for harvesting energy. Its technology extracts energy from ocean and sea waves and converts it into electricity, creating more practical and affordable wave energy solutions for world companies. EcoWave Power's wave energy converter harvests wave energy from both high and low waves, and offers a less expensive price over traditional energy generation methods from coal, oil, or gas or even renewables versions such as wind and solar.

Green Wall

Green Wall-Israel builds vertical walls that can grow plants, flowers, vegetables, herbs, and spices. Its gardens are sustainable, ingenious use of space to add greenery to interior design whether in offices, building structures, walls, or homes. Greenery absorbs carbon dioxide from the air and generates oxygen, improving overall air quality. In addition, its vertical wall provides plants with necessary nutrients for long-term growth, and was created by a team of botanists, architects, and bioengineers. The panels the plants are grown on are also flexible and made of sustainable materials.

Luminescent

Luminescent generates electricity and heat, with high efficiency, storing some heat that is later converted to electricity using its heat engine. Its technology can deliver better greener solutions for solar energy that require high amounts of electricity to produce hydrogen. It simply does so using a more cost-efficient and energy-efficient method. On its team, Luminescent combines experts from academia and the solar industry, including Prof. Carmel Rothschild, who teaches an optical engineering course at the Technion Institute of Technology and Doron Tamir, an experienced solar energy entrepreneur.

H2Pro

Israeli startup H2Pro generates hydrogen and oxygen and cuts down on costs and harmful emissions. While hydrogen is a greener replacement for fossil fuels, whenever it is burned when it converts energy into electricity in fuel cells, it releases water. However, unlike most elements, hydrogen is hardly found "naturally" on Earth, and must be separated from other compounds. While some methods include extracting it from natural gas sources, this method releases harmful carbon emissions. H2Pro E-TAC system generates hydrogen and oxygen in two unique processes that cut down on costs, while reducing harmful vehicle and production emissions.

Simpliigood

Foodtech Simpligood produces the world' most nutrilional form of algae, spirulina, which is filled with several beneficial vitamins and minerals. In a uniquely Israeli twist, Simpliigood harvests fresh spirulina in the arid desert Arava region within specially-equipped greenhouses. Spirulina helps the immune system, is anti-inflammatory, and also helps regulate cholesterol levels. It is also a high protein substitute for meats. Simpliigood uses no pesticides, and its produce absorbs carbon dioxide from the air, is tended with 98% recycled water, and has zero waste byproducts. "What drives me every morning to do what I do at Simpliigood is the idea of leaving the world a better place for my children, and for future generations. We grow spirulina, which is actually the most efficient protein found in nature today, and are essentially turning the sun's rays into a complete protein," Simpliigood CEO Lior Shalev said.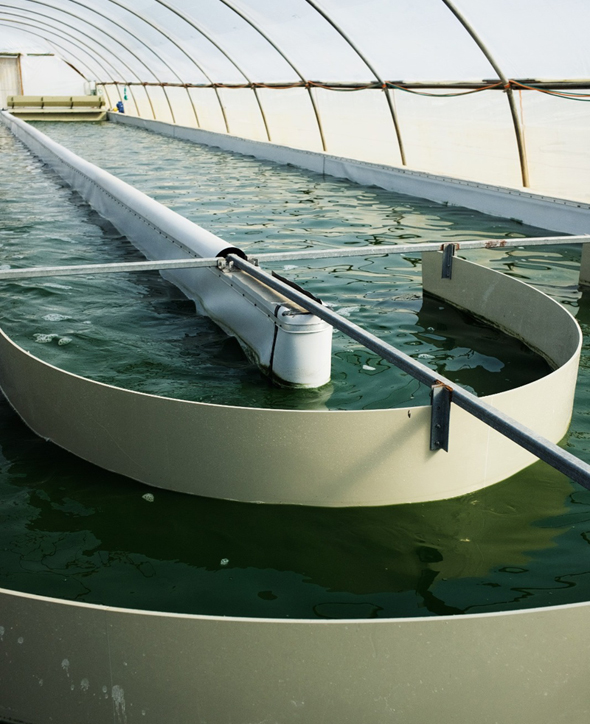 Simpliigood's greenhouses grow spirulina in the Israeli desert. Photo: Simpliigood

BioMilk

One groundbreaking Israeli technology that will change the way milk is consumed is being carried out by foodtech startup, BioMilk, which aims to create a revolution in the dairy industry. The company is developing an industrial process for producing pasteurized milk from milk cells without milking cows. The milk substitute market generated $50 billion in 2019, while in 2025 that will double and stand at around $98 billion a year. The company, which is headed by CEO Tomer Eisen, enables a more sustainable production of high-value cultured dairy products, while preserving the environment, reducing greenhouse gases, preserving natural resources such as water and land as well as the quality of animal life. The company holds the rights to use intellectual property from the Hebrew University of Jerusalem's commercial arm headed by Dr. Nurit Argov Argaman, who is also one of the company's founders, director, and chief technology officer. Prof. Maggie Levy, who is also one of the company's founders, also serves as a senior researcher and consultant at BioMilk.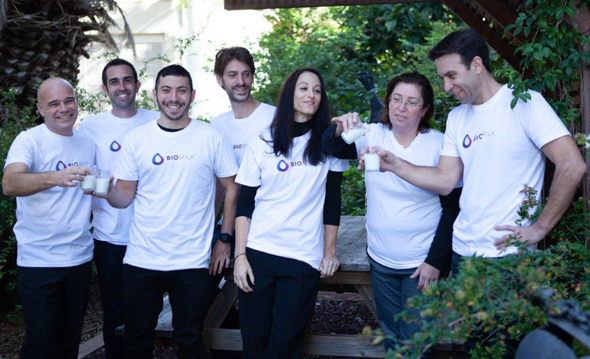 Biomilk's team. Photo: Libi Katan Naor

Utilis

The company detects leaks and saves billions of gallons of water using its technology that processes microwave signals from satellites to detect water leaks for governments and water corporations around the world. The company was founded in 2013 by Lauren Guy, who developed an algorithm that utilizes radars located on satellites, in order to detect suspicious points of water leakage, sewage, drainage faults and water accumulation on the ground. Some 46 billion liters of water are lost per day due to outdated piping systems and poor maintenance. In addition, more than 20% of treated drinking water in Europe and the US is lost in distribution systems. Utilis believes that 75% of it could be regenerated and purified for use. Its technology has been implemented in over 400 projects around the world, in over 55 countries including the U.S., Italy, the UK, Chile, China and South Africa. So far, it has located over 30,000 leaks in more than 25 billion liters of water, reducing electrical usage as well as cutting down on 11,000 tons of CO2 emissions per year.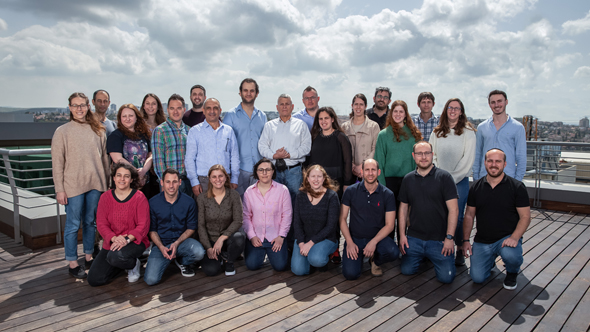 The Utilis team. Photo: Alishur Photography

BlueSphere

Blue Sphere develops waste-to-energy plants that generate biofuels from food and farm waste. Its biofuels are later sold to local utility providers, which use them to power steam turbines for electricity production. By transforming hazardous materials into clean energy, BlueSphere helps eliminate the damaging greenhouse gas emissions, and replaces the need for environmentally harmful landfills that pollute soil, underground water sources, and the atmosphere. BlueSphere sells electricity, natural gas, compost, and other by-products through power purchase agreements.

Breezometer

One Israeli startup, BreezoMeter, aims to monitor air quality and help improve people's health.

Using atmospheric data that is acquired through multiple sensing stations, AI, and machine-learning algorithms that are trained to recognize and detect several different types of pollutants, BreezoMeter's technology aims to monitor and report on air quality and inform people so that they may take precautionary steps ahead of time. BreezoMeter's Perso technology can offer personalized beauty and skincare recommendations by analyzing a forecast of weather data, and recommending which products a customer should use. It also has an agreement with Apple, where the latest iOS version of Apple's software in iPhones has integrated its real-quality data. "People can be more aware of what they breathe in, and it will emphasize taking action to reduce air pollution that can save their health," CEO Ran Krober told CTech.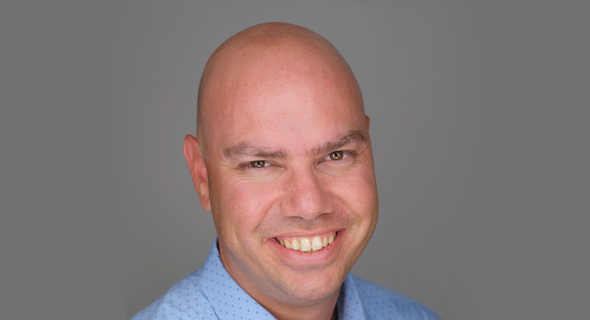 Breezometer CEO Ran Korber. Photo: Breezometer

AgRobics

AgRobics creates robotic and computer vision to enable robots and autonomous systems to work in challenging environments, such as agriculture. The company is pursuing research at how agricultural robots and autonomous systems are scalable to larger systems. Some of those areas include instance-based semantic segmentation, spatio-temporal models, efficient models, and multi-modal fusion. Its processes use 2D color imagery along with depth data.

Solaris Synergy

Solaris Synergy has developed a floating photovoltaic system that can be used as a renewable energy alternative to land-based solar energy systems. It features a design that supports a wide ranging power output. Solaris Synergy's device can convert any water surface into a solar energy platform, enabling companies who operate water resources to lower maintenance costs and increase revenues. The platform can operate on any freshwater, saltwater, or wastewater surface.

BrightSource Industries

The company develops solar thermal technology and plant engineering, as well as designs, engineers, and supplies solar fields for the Ashalim power station located in the Negev desert after partnering with General Electric. While GE will manage the engineering, procurement, and constructing the solar power station, Israeli-BrightSource will create the advanced solar field technology.

Chakratec

Chakratec is one Israeli startup that offers kinetic energy storage technologies which assist the rapid deployment of fast-charging stations for electric cars, including in specific locations where there is a weak electrical grid. This technology also avoids increasingly exorbitant charges from utility companies. In 2018, it introduced a 10-minute charge for electric cars which suspended the car's wheels in mid-air by magnetic levitation. The company offers kinetic power boosters, high power chargers, and fully managed charging services for all electric vehicles.

Razor Labs

The company aims to reduce pollutant emissions and air pollution by integrating AI-based forecasting and optimization capabilities in real-time that help outdated factories and mines function better. It also enables mines in Australia to produce more gold, and the world's largest beer producers to produce more beer, saving energy and reducing air pollution.

The startup develops networks that utilize deep reinforcement learning for business processes optimization. The company's flagship product, DataMind AI, virtualizes manufacturing processes, transforms heavy industrial machinery into smart machines that operate using Software as a Service (SaaS) in the cloud. The product integrates with the machine's sensors remotely and is capable of achieving highly-accurate results far beyond human intelligence.

As for the green aspect, Razor Labs increases asset utilization and facilitates a huge reduction in resources and CO2 footprints, and works to predict malfunctions ahead of time, alerting users' to maintenance needs, thereby reducing the downtime costs and allowing organizations to repair and maintain the machinery at their convenience, while preventing unnecessary pollution to the environment.

Windward

Windward is a predictive intelligence company that fuses AI and big data to digitalize the global maritime industry, enabling organizations to achieve business and operational readiness. Its platform assists customers and governments to avoid disasters by identifying anomalies, allowing them to be addressed quickly. Windward's AI-powered solution allows stakeholders including banks, commodity traders, insurers, and major energy and shipping companies to make predictive intelligence-driven decisions in real-time, providing a comprehensive overview of the maritime ecosystem and its broader impact on safety, security, finance, and business.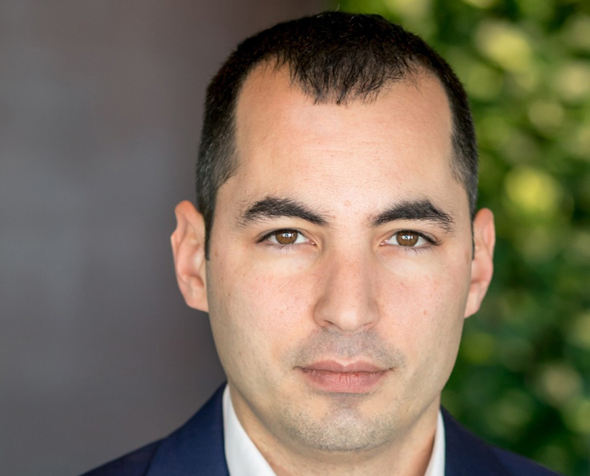 Windward CEO Ami Daniel. Photo: Miriam Alster