BlackRock leads $100 million investment in Deep Instinct
"We will be doing a series E with BlackRock in nine months and I estimate that our valuation will be of several unicorns by then," said CEO Guy Caspi
Israeli cybersecurity company Deep Instinct announced on Thursday that it has raised $100 million in a series D round led by the world's largest asset manager, BlackRock. Untitled Investments, The Tudor Group, Anne Wojcicki, and existing investors including Millennium, Unbound, and Coatue Management, among others, also participated in the round. LG and Nvidia, who participated in previous rounds, didn't take part in the latest funding.

This new capital doubles the investment in the company to date, bringing the total funding to $200 million. Deep Instinct said that the entire sum will be going to the company and won't be used to acquire stakes from shareholders. The company didn't announce the valuation at which it raised the funds.

The Deep Instinct platform can predict, prevent, and analyze cyberattacks at any touchpoint of the organization from the endpoint through to the network. It does so with end-to-end deep learning technology.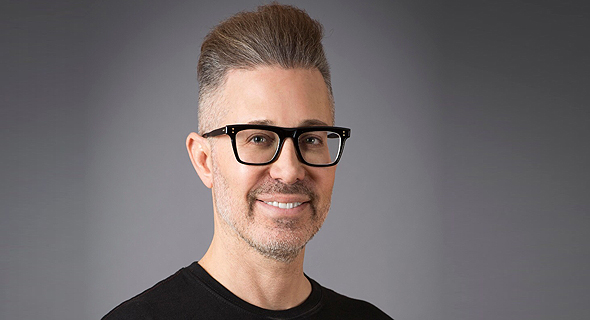 Deep Instinct CEO Guy Caspi. Photo: Nofar Hason Hendelman

"This is a round of growth for us," Deep Instinct CEO Guy Caspi told Calcalist. "The company has sales in the tens of millions of dollars and we operate in a very big market and the next stage is to grow significantly. Around $70 million will be invested in expanding our sales and marketing in the U.S., Europe, and Japan, as well as our digital marketing, while the rest of the money will be invested in expanding our center in Israel."

Regarding the investment by Anne Wojcicki, the co-founder and CEO of the personal genomics company 23andMe, Caspi told Calcalist that: "Anne Wojcicki has a lot of knowledge in AI from her own company and is herself worth many hundreds of millions of dollars. She was looking to invest in companies and she checked out our technology and really loved it and integrated it into her own company. She is a strategic investor that provides a lot of added value."

Deep Instinct was founded in 2015 by Caspi, Dr. Eli David, and Nadav Maman. Calcalist revealed on Thursday that one of the company's shareholders is none other than Defense Minister Benny Gantz, who according to Caspi received share options when the company was founded.

Deep Instinct's cybersecurity platform utilizes end-to-end deep learning to specialize in threat prevention. Deep Instinct stops unknown, never-before-seen threats in less than 20 milliseconds and reduces false positives by 99%.

The company currently has 250 employees, 150 of them in Israel. "We plan to grow to 400 employees by the end of the year. We want to reach 250 employees in Israel," said Caspi. "We aren't a unicorn yet, but we are very close to being one and could have been one. We will be doing a series E with BlackRock in nine months and I estimate that our valuation will be of several unicorns by then."

"I think that the current valuations of cybersecurity companies are a joke," added Caspi. "There are three Israeli companies that became unicorns over the past year and they are great companies, while there are other companies that reached that status without having sales or an infrastructure. I think that has created a bad reputation for Israeli cybersecurity. It takes seven years to build a public company and that takes a lot of work. You can't just come up with an idea and become a unicorn within one year. I hope that we will go public in a year-and-a-half."