Real estate data startup Cherre raises $50 million and will open R&D center in Israel
Cherre is the largest real estate knowledge graph in the world, connecting all disparate real estate data into a single source
Israeli-founded startup Cherre, which has developed a real estate data management and analytics platform, announced on Thursday that it has raised $50 million in growth funding led by Trustbridge Partners, a leading growth equity firm. Additional participants in this round include new investors Glilot Capital Partners and former Goldman Sachs Vice Chairman Mark Schwartz, as well as current investors Intel Capital, Navitas Capital, Carthona Capital, and an expanded growth relationship with Silicon Valley Bank.

Cherre is the largest real estate knowledge graph in the world, connecting all disparate real estate data into a single source.

Cherre was founded in New York in 2016 by Israelis L.D. Salmanson and Ben Hizak. The company currently employs 60 people in New York, but plans to use its new funds to set up an R&D center in Israel that will initially hire 20 employees and will be run by Hizak.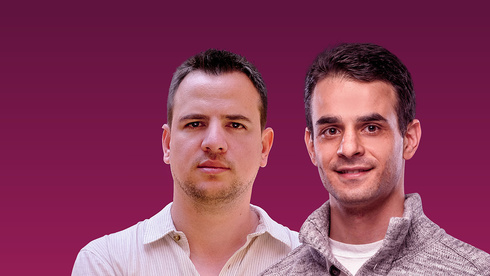 Cherre founders L.D. Salmanson (left) and Ben Hizak. Photo: Cherre

Cherre added almost 40 new data connection partners in 2020, including the most important vendors in the real estate industry, and increased ARR 3x from the previous year, resulting in significant inbound interest from many investors.

"We were founded in New York and grew there as a local business focused on the U.S.-market. We have now decided to open a development center in Israel due to our significant growth during the Covid-19 pandemic," said L.D. Salmanson, Cherre CEO and Co-Founder. "In parallel to our accelerated growth, masses of people left New York and have yet to return. There is a very tough competition for developers with the likes of Amazon and Facebook who can afford to pay massive amounts to recruit the manpower they need, just like in Israel. Israel is our home and we know the local manpower well, so we had no doubts regarding where to head next."

Lior Litwak, Managing Partner at Glilot and Head of Glilot+, the firm's early growth fund, added, "CRE is a massive sector that continues to grow quickly across the globe, yet it lacks the digital data infrastructure of other financial sectors. We believe that Cherre has built the right solution for addressing the data needs of all CRE players – a unique platform that combines seamless connection with a broad range of datasets with a well-crafted knowledge graph architecture."