Facebook Israel report: Israeli tech is finally ready to face U.S. consumers
After long being considered to be more interested in B2B and B2E models, more and more Israeli companies are turning their attention to selling directly to consumers
Over the years Israeli tech companies have traditionally been more focused on B2B (Business-to-Business) or B2E (Business-to-Enterprise), meaning that they mainly sold to other businesses and huge organizations rather than to end consumers. There are many reasons for that, but the main one was the fear that a company from Israel wouldn't be able to provide American clients the same service they are used to receiving from the likes of Amazon.

When you think of Israeli tech the types of companies that come to mind are those of the likes of chip firm Habana Labs, sold to Intel for $2 billion, cybersecurity companies like Check Point or Armis Security, or media companies like Taboola. There have always been Israeli companies that sold directly to consumers, but they were considered rare and mainly risky. However, that has changed over recent years, with more Israeli companies focusing on B2C (Business-to-Consumer) and registering impressive success. A new report by Facebook Israel, titled 'Disruption Nation 2021 - State of the Israeli B2C Ecosystem', has revealed that the percentage of Israeli startups with a B2C or B2B2C (Business-to-Business-to-Consumer) offering rose to 38%. Content creation app developer Lightricks, music education startup JoyTunes, and online gig marketplace Fiverr are three examples of successful companies with such offerings.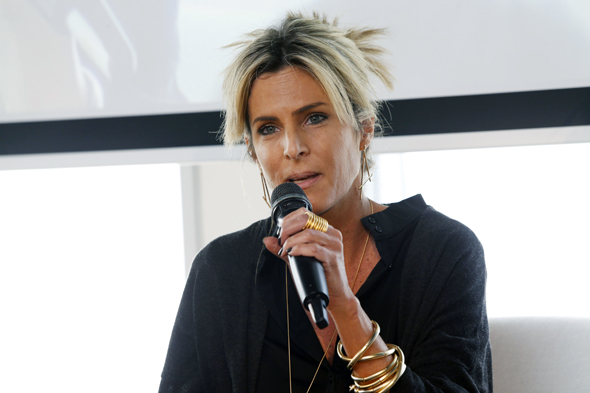 Adi Soffer Teeni, General Manager of Facebook Israel. Photo: Amit Shaal

"The past year was different from anything we could have imagined, but it was also a year that proved the fortitude and innovation of the Israeli tech world, and in particular the world of startups that sell directly to consumers," said Adi Soffer Teeni, General Manager of Facebook Israel. "When we founded Facebook in Israel with the main goal of supporting local startups, the sector of technology for consumers was still in its infancy. Now, more than half of the Israeli unicorns and the Israeli companies going public have a consumer orientation."

As part of the report, Facebook ran a survey of 38 leading venture capital firms in Israel, asking them about the biggest trends of 2020, Covid-19's impact on their portfolios, and how the pandemic has altered attitudes and future investment opportunities. The results showed that many VCs have developed an appetite for B2C, with 62% of respondents saying that healthtech is a new industry they will be looking to invest in that they were not previously focused on. The report also revealed that there are 633 companies developing health technology in Israel, with 58% having a B2C or B2B2C offering. Gaming (46%), Productivity SaaS tools (38%), e-Commerce (35%), and B2SMB (Business-to-Small-and-Medium-sized-Business) solutions (27%) were other leading sectors in which VCs said they will be looking to invest in after previously rarely doing so.

"Israel is traditionally considered to be a B2B market," said Ron Tamir, founder and Managing Partner of Kaedan Capital. "But in 2020, several unicorns were born in the B2C world. These changed the balance and showed that the world is now more open than ever to digital business."

According to the report, one of the hottest sectors is fintech. During Q3 of 2020, 77% of adults aged 60+ paid bills or made financial transactions online, more than any other digital service, including eCommerce. In addition, 67% of surveyed Americans said they plan to continue managing most of their finances digitally after Covid-19. Israeli fintech companies are looking to enter this space and fill the voids left by the financial giants. Israeli B2B payments startup Melio is a good example of this, becoming a unicorn over the past year thanks to its simple technological solution enabling small businesses in the U.S. to digitally transfer payments to their suppliers.

The growing interest in healthtech is also the result of the change in priorities among many people during the pandemic. According to the report, Over two-thirds of people around the world became more aware of their physical and mental health as a direct result of Covid-19. That resulted in global mobile users spending a total of 5.4 billion hours in health and fitness apps in 2020, up 25% year-on-year.

Due to the abundance of free time at home, both Gen Zers and Baby Boomers increased their mobile usage in line with their home settings, especially in film streaming apps—65% and 32%, respectively. In addition, almost 50% of U.S. consumers participated in some form of video gaming activity, while many people focused on self-improvement, causing education app downloads to soar by 135% from Q4 2019 to peak activity between January and May 2020.