Bank Hapoalim to launch new investment track for startups
The bank's Innovation and Strategy department has already invested in three local startups: Perception Point, Kyron, and Lightico
Bank Hapoalim over recent months has invested in three different Israeli startups as part of the Israel Innovation Authority's (IIA) amendment 43 under which the state provides a return of up to 40% of the original investment in case of losses incurred, Calcalist has learned. The investments are being implemented via the bank's Innovation and Strategy department led by Avivit Bender, who serves as the Chief Corporate Development and Fintech Officer at the bank.

The first investment made by the department was in cybersecurity startup Perception Point to the tune of $2 million. Perception Point offers fast interception of any content-based attack across all collaboration channels, including email, cloud storage, CRM apps, and messaging platforms.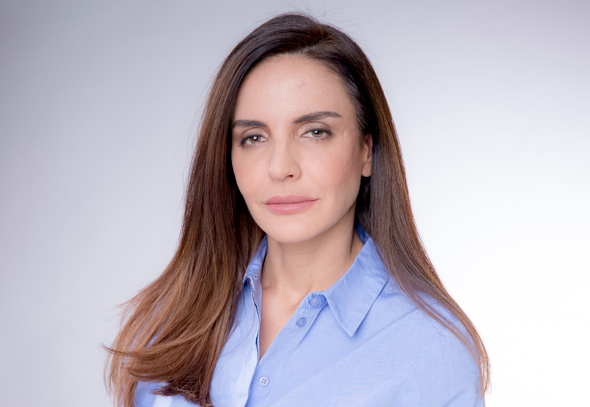 Avivit Bender, Chief Corporate Development and Fintech Officer at Bank Hapoalim. Photo: Inbal Marmari

The second investment was made this month and saw the bank invest $3.5 million as part of the round D conducted by RPA (Robotic Process Automation), better known as Kryon. RPA enables enterprises to create true virtual workforces that drive business agility and efficiency. It delivers software robots that execute business tasks on enterprise applications and is becoming an integral part of the workplace for many organizations, saving costs, time and improving both employee and customer experiences.

The third investment was to the sum of $3 million and was made in Lightico, which develops digital customer interaction platforms.

"This is the beginning of our investments under amendment 43 and we are considering increasing the sum we will invest in startups," Bender told Calcalist. "We are currently allocating NIS 40 million (approximately $12.3 million) to these investments and we plan on approaching the IIA and request to increase the sum on which we will receive a safety net to NIS 150 million ($46 million) and then increase our investments in startup companies and local VC funds."