Kaspersky: Over 8 million cyberattacks on remote working Israelis during Covid-19
According to a survey by the cybersecurity company, more than half (56%) of ransomware victims paid the ransom to restore access to their data last year
Research by security company Kaspersky has once more shown the growing importance of securing data in the Covid-19 era. According to a global survey conducted by the company among 15,000 consumers, half of the respondents who worked remotely said they were a victim of a cyberattack and held sensitive or secret information on their computer or phone.
In Israel for example, there were some 8 million RDP (Remote Desktop Protocol) attacks since the start of 2021. The effect of the pandemic can be easily seen in the increase in the number of attacks from the start of last year. While in the first couple of months of 2020 the number of attacks was around 100,000, they increased as the year continued, reaching almost 700,000 in August and crossing one million in September. The numbers have been decreasing since, but the almost 300,000 attacks exhibited this February are still more than in any of the first six months of 2020.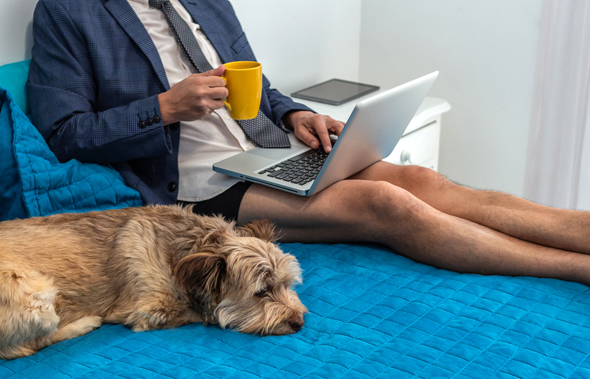 Working from home. Photo: Shutterstock

According to the survey, more than half (56%) of ransomware victims paid the ransom to restore access to their data last year. Yet for 17% of those, paying the ransom did not guarantee the return of stolen data. The percentage of victims that paid the ransom to restore access to their data last year was highest among those aged 35-44; with two-thirds (65%) admitting to paying. This compares to just over half (52%) of those aged 16-24 and only 11% of those over the age of 55, showing that younger users are more likely to pay a ransom than those over 55.