Materials Zone raises $6 million series A to boost AI materials discovery platform
The Israeli startup has developed a platform designed to make the process of development and manufacturing of any physical product faster and cheaper
Materials Zone, which has developed an AI cloud-based materials discovery platform, announced on Tuesday that it has raised $6 million in series A funding led by Insight Partners, with participation from OurCrowd.

Materials Zone has created a platform that funnels R&D and manufacturing data into an interoperable and structured database, enabling users to achieve meaningful AI/ML insights, reduce R&D research times, and efficiently collaborate with others. The platform is domain-agnostic and can serve customers from different verticals, such as Energy Storage, Renewables, and Nano-Materials, supporting both simple and complex materials architectures. The company already serves paying customers, including a Fortune 100 company.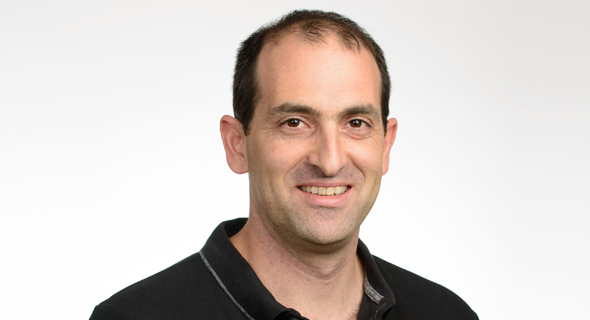 Dr. Assaf Anderson, Ph.D., founder and CEO of Materials Zone. Photo: David Garb

"In order to develop new technologies and physical products, companies must first understand the materials that comprise those products, as well as those materials' properties," said Dr. Assaf Anderson, Ph.D., founder and CEO of Materials Zone. "Understanding the science of materials has therefore become a driving force behind innovation. However, the data behind materials R&D and production has traditionally been poorly managed, unstructured, and underutilized, often leading to redundant experiments, limited capacity to build on past experience, and an inability to effectively collaborate, which inevitably wastes countless dollars and man-hours."

Materials Zone plans to use the investment funds to hire additional team members, continue improving its product offering, and pursue customers from additional verticals, such as Green Construction, Perovskites, Automotive, and Semiconductors.

"Materials Zone's ability to provide solutions to multiple real-world problems and challenges in blue ocean fields such as materials informatics and industry 4.0, especially when combined with the quality of its team and its early success, affirmed our excitement to work with Assaf and his team," said Daniel Aronovitz, Vice President at Insight Partners.

Materials Zone spun out of Bar Ilan University in late 2017, leveraging years of experience and know-how to develop its agnostic platform.

"Much of innovation's future depends on breakthroughs in material science," said OurCrowd CEO, Jon Medved. "Bringing AI to help solve this challenge is essential, and Materials Zone is a pioneer in this exciting field."