Clal and Altshuler lead $31 million investment in electric mobility startup IRP Systems
The Israeli company specializes in high-performance electric powertrain systems for a variety of e-mobility platforms
Israel's institutional investors have been extremely active in the tech startup market over the past year, investments that in many cases have also bore fruit, particularly in the case of autotech. Several institutional investors recently reaped the rewards from LiDAR sensors developer Innoviz going public via a SPAC merger and in the past, they also cashed in from IPOs by the likes of Mobileye.

Israeli startup IRP Systems, which specializes in high-performance electric powertrain systems for a variety of e-mobility platforms, announced on Wednesday that it has completed a $31 million round C funding led by local institutional investors Clal Insurance and the Altshuler Shaham investment house. Samsung Ventures, Carasso Motors, the importer of Renault and Nissan, and the Shlomo Group also all participated in the round together with the company's existing investors. The latest round brings total investment in the company to $57 million.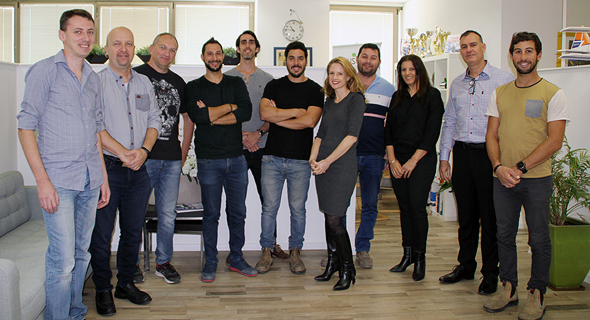 IRP Systems team. Photo: Courtesy

Founded in 2011 as Nexus Systems and based in central Israeli town Ness Ziona, IRP develops energy-efficient high-performance engines and controllers for electric vehicles. The company, which employs 52 people, previously developed electric systems for the aerospace industry before pivoting to automotive.

IRP set out to help the electric vehicle industry overcome its biggest challenge: cost. Using technological innovations from the aerospace industry, IRP's engines offer efficiency and performance and could accelerate the mass adoption of electric cars.

Previous investors include China-based conglomerate the Fosun Group, through its venture capital arm, Fosun RZ Capital, as well as JAL Ventures and Entrée Capital, Tal Capital, Union Tech Ventures, Cendana Capital, and Israeli car importer and distributor Champion Motors Ltd.

"The auto industry is undergoing dramatic changes over recent years, with e-mobility becoming a central technology in vehicles and enabling their digitization," said IRP CEO Moran Price. "IRP is at the center of that revolution and with the help of this funding round we will continue to develop innovative mobility systems and enter new segments in the electric vehicle market."