Edocate raises $3 million to advance virtual patient simulation platform
The Israeli startup's platform delivers realistic interactive learning that aims to heighten and reinforce HCPs clinical skills, competency level, and confidence
Edocate, which has developed a virtual patient simulation platform, powering chronic care training and education for Healthcare Professionals (HCPs), announced the close of a $3 million seed round this week, led by Hanaco Ventures, with participation from Arkin Holdings and Longevity Venture Partners.

Edocate brings an advanced approach to medical education and training to thousands of healthcare providers around the world. Edocate's Virtual Patient Simulation Platform (VPS) delivers realistic interactive learning that aims to heighten and reinforce HCPs clinical skills, competency level, and confidence. The B2B SaaS platform enables organizations and medical education providers to easily create and publish their own content via immersive VPS cases, that would enhance learners' engagement and retention.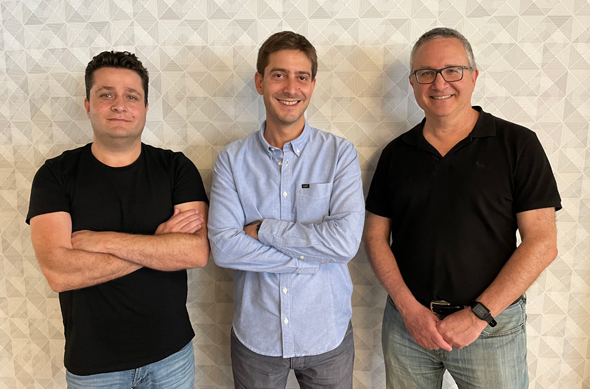 Edocate co-founders. Photo: Edocate

"We are witnessing a big change in the healthcare system, increasing aging population with chronic disease, shortage in HCPs drives high demand for training, a shift of responsibilities to generalists, a younger and digital-native workforce and hospital focus shift to ambulatory care. We have identified an unmet need to address the shortcomings of healthcare education," said Jonathan Lorber, Edocate's CEO and co-founder. "Our mission is to provide healthcare organizations a novel, engaging, and effective technology platform to improve HCPs competency level and help improve patient outcome. We are proud to partner and deliver educational projects with such leading medical associations as the American Diabetes Association and the American Heart Association, medical education providers of CME & MOC such as Boston University School of Medicine, and PRIME Education, as well as with various HMOs and international pharmaceutical companies."

Digital technology has transformed healthcare dramatically in the past decades, and especially in the past year. However, medical education has not kept up and is lagging, particularly in the management of chronic diseases. Edocate's main goal is to bridge this gap with a unique "learning by doing" and "learning from your mistakes" approach to education based on simulation of treatment of diverse patient population in a virtual clinic.

The founders of Edocate bring first-hand digital healthcare experience - Jonathan Lorber was the co-founder of a medical device company, whereas Dr. Igal Iancu is a long-time Intel Corporation and Philips Healthcare veteran with experience in software, hardware, and healthcare IT solutions. Edocate's leadership team includes Ziv Chen, a seasoned and well-experienced SW developer as the Chief Technology Officer and Prof. Boris Draznin, a world-renown expert in diabetes, endocrinology, and medical education, as the Chief Medical Education Officer.

With the new funding, Edocate plans to grow the team, expand its coverage of therapeutic areas, develop new product capabilities, and expand into new geo's beyond its main market in the U.S. and Israel.

"As a bootstrapped company with such a small team, Edocate's accomplishments are impressive," said Pasha Romanovski, co-founding partner of Hanaco. "Yigal, Jonathan and Ziv have proven their product in five different markets. We believe in these founders and their idea, and are eager to join them in this venture."