Interview
Israeli startup Mon4t paving the way for mental health digital revolution
Mon4t's artificial intelligence-based smartphone app helps physicians better monitor and diagnose patients' psychiatric symptoms in real-time
Even prior to the coronavirus (Covid-19) pandemic, continually monitoring patients' mental health symptoms was difficult. Many relied on in-person visits, long waiting lists, an outdated psychiatric manual, and oftentimes a diagnosis and treatment that was ineffective or too late. One medical device startup understands the need to switch to telehealth, and developed an app which helps physicians better monitor and diagnose patients suffering from psychiatric disorders, as well as Parkinson's disease in real-time, paving the way for a digital revolution in mental health.

Mon4t, an Israeli medical device startup based in the northern town of Binyamina, is led by CEO Dr. Ziv Yekutieli, a brain scientist and high tech entrepreneur, and CTO Dima Gershman, an information systems engineer who works on data analysis. The company's name is derived from the French word for "fortress" - with the team hoping it can provide those suffering from mental health issues some relief. The platform, coined Mon4t, is shorthand for monitoring a patient's condition and tests four platforms: motor, cognitive, psychiatric, and medical history in real-time on any smartphone.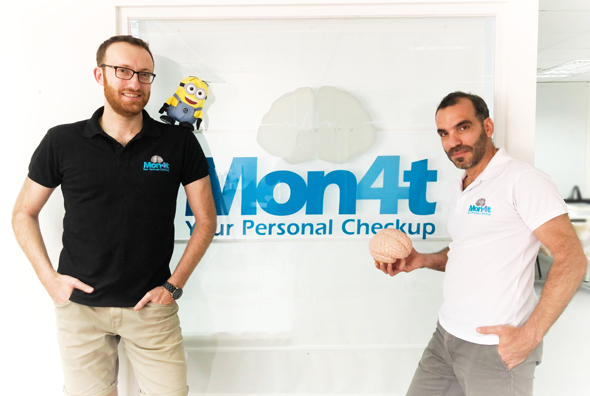 Mon4t co-founders Dima Gershman (left) and Dr. Ziv Yekutieli. Photo: Mon4t

Recently, the company raised an undisclosed sum in a seed round from private investors, a small venture capital firm, Next Leap Ventures, as well as funding from the Israel Innovation Authority. It has already received FDA approval, and is working on collaborating with several large medical device and pharmaceutical companies, one of which is Medtronic. Currently, Mon4t is in the midst of a series A round, but has no plans to go public yet.

"Our app addresses mental conditions, such as problems manifested in the most complex behavior of the brain, in patients' mood swings, affective indicators, depression, and anxiety. These all have different levels of complexity and the root cause of the problem is often expressed in a variety of symptoms, which are often not well-understood," Yekutieli told CTech.

Making science out of an app

According to current statistics, over 300 million people worldwide suffer from mental health disorders, including dementia, schizophrenia, depression, and various levels of anxiety. Mon4t's app functions as a toolkit for neurological evaluation and consists of a set of different tests that allows physicians to quantitatively capture digital markers from patients in clinics and remotely.

"The toolkit covers motor aspects, such as tremors or sense of balance; cognitive aspects, such as memory, reaction time; and psychiatric ones, such as how much a patient stays indoors or leaves their house. These patterns of behavior are collected on the smartphone, along with physiological and medical records that are fed into the same platform from physicians so that medical professionals can get a complete picture of the patient's condition as well as their genetics and family history," he said.

Using the motor function, the app can test a person's gait, or the way they walk, such as the similarity in steps, frequency, or whether they sway from side to side. Analyzing psychiatric conditions is slightly more complex, since the commonly used reference manual, the Diagnostic and Statistical Manual of Mental Disorders (DSM) is often cumbersome to use. "Since the field of psychiatry is very complex, it's very difficult to make proper science out of it," he noted. Together with Prof. Abraham Peled, a leading psychiatrist, a simplified version for reporting patients' symptoms was programmed into the app. "Data collection is also done by the patients themselves which can provide psychiatrists with indicators regarding their activity," he added.

The data is later read by physicians who analyze patient behavioral patterns over a few hours, noting with what intensity the app is used, how stable the patient appears, and how repetitive their movements are, providing both quantitative and qualitative analysis.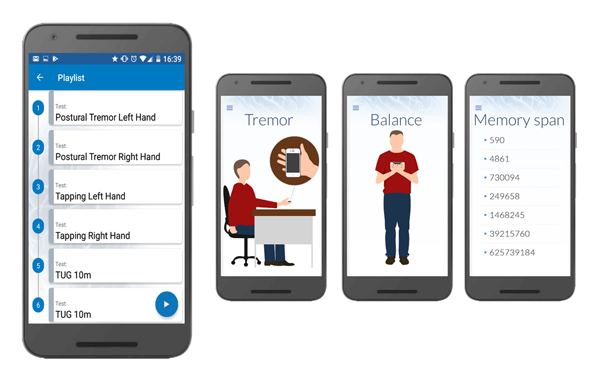 The Mon4t app helps both physicians and patients monitor mental health conditions. Photo: Mon4t

Does the app serve as a replacement for in-person meetings during the Covid-era?

"We've tested our platform in Rome during the lockdown, where it replaced in-person visits and enabled remote monitoring of Parkinson's disease patients, but I don't think it will entirely replace in-person meetings. Our goal isn't to replace physicians, but merely to reduce the number of face-to-face meetings, while providing continuous monitoring so that medical professionals don't need to wait for a disaster to happen. It's a proactive tool, and if doctors start to see a gradual decline in patients' conditions, they can intervene."

What are some challenges that psychiatry faces today?

"There's a lack of quantitative assessments, and often medical terminology doesn't accurately address problems. It's far easier to diagnose a physical condition, but the brain is a highly-complex organ. It's far harder to diagnose, and this has only become a larger problem during the Covid-19 pandemic. In many cases, psychiatric drugs cause damage to other aspects of a patient's health - such as drug-induced Parkinson's - and even if they do manage a patient's psychiatric symptoms, it isn't enough. Our app offers a more holistic approach."

It's more than brain biology

The app's Brain Profiler uses the data collected through the app, and provides physicians with a summary of a patient's brain condition that may be causing those symptoms. "Mental disorders are a biological problem, they're a matter of brain biology, such as which molecules in the brain are causing certain conditions or things to malfunction. Our artificial-intelligence-based-app suggests likely predictions for problems within the overall neural network. The more data we collect, the smarter the system gets and the more its accuracy increases."

Yekutieli noted that he hopes use of the AI-based device can lead to changes in psychiatric treatment, which could possibly include a combination of medications as well as external methods of stimulating the brain with electric currents, such as transcranial magnetic stimulation (TMS) that may encourage electrical activity of the neurons in the brain.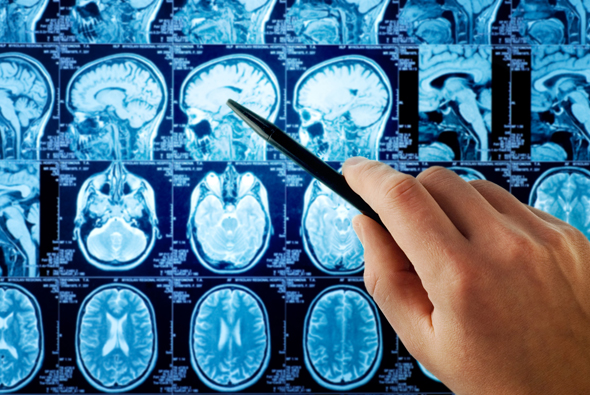 Diagnosing mental health conditions can be difficult as the brain is a very complex organ. Photo: Shutterstock

As a medical startup, do you see these fields gaining traction in healthtech sector markets, especially in the Covid-era?

"Telehealth is gaining more and more traction, but teleneurology is still not out there. However, we're now seeing more companies entering the field of telepsychiatry. There was a very strong market need for these fields even prior to the pandemic, but demand has grown dramatically. We're trying to use the Covid-era to penetrate the market, because there is no longer a need to educate the market. People now understand that it's a must."