Opinion
Israeli startups can disrupt the global space industry
Accelerated privatization combined with Israeli expertise, entrepreneurial spirit and a supportive space innovation ecosystem is an opportunity not to be missed by startup founders.
Last Friday, SpaceX launched its second operational commercial crew mission to the International Space Station for NASA, carrying four astronauts to the station. This makes a total of 10 astronauts launched by Elon's Mask's SpaceX in under a year. Last month, the Technion launched three Israeli autonomous nanosatellites simultaneously that will fly in formation and monitor Earth from space. A few months before that, after six years in space, the Japan Aerospace Exploration Agency's Hayabusa2 spacecraft finally returned to Earth after a 5 billion km Trek in which it reached 400 million km from Earth with the modest purpose to explore the origin of life on earth. Also last year, The European Space Agency's Solar Orbiter made its first close pass of the sun and released the closest images of the sun ever captured.

The list goes on. Jaw-dropping news about space missions, with a speed, cost, and insights unimaginable just a decade ago, are becoming everyday news.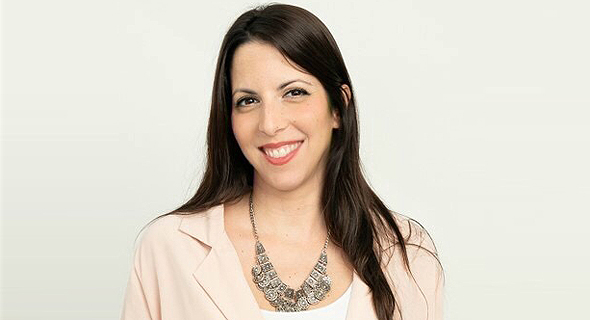 Renana Ashkenazi, Principal, Grove Ventures. Photo: David Grab

Israel, as the innovation center that it is, is now slowly looking to do to space what it did to the cyber industry in the early 2000s. For similar reasons, it is positioning itself as a space-technologies hub. It's not only space-savvy entrepreneurs, but it's also an entire supportive ecosystem born from the needs of the security industry that have long expanded into the commercial space: other than the traditional industries and agencies (Refael, Mafat, IAA, ISA) there are dedicated accelerators (starburst, aws, Space-nest), VC funds increasingly interested in Space-Tech investments (Awz Ventures, Grove Ventures, Type5), massive academic research, and of course the Ramon Foundation and the activity of SpaceIL, most known for its collaboration with the Israeli Aerospace Industries and the Israel Space Agency to launch Beresheet, the first Israeli spacecraft to (almost) reach the moon. In a culture based on breaking boundaries, what can be more challenging than, well, crossing Earth's boundaries?

While the reality is still that the number of Space-Tech startups is relatively low (based on Startup Nation Central data, 62 space-tech companies are active in Israel, 40 of which were established between 2000-2021), the supportive infrastructure laid out today is a fertile ground for more and more innovation in this exciting field.

The digital transformation in space requires significantly higher computing power that can withstand the harsh conditions of Space. Ramon.Space develops supercomputer hardware and software that can process colossal amounts of data in space and can function in the most austere conditions, and its computing systems already deployed in missions in the entire solar system.

Helios is on the ambitious mission of developing a system to produce oxygen from lunar and Martian soil, allowing future space launches to reduce the thousands of tons of the vital gas they currently carry.

Founded in 2019, OneView provides a platform for the creation of synthetic datasets for the analysis of earth observation imagery by machine learning algorithms. When it comes to ML models, the more data you feed the algorithm, the better it performs. But geospatial data can be expensive, preparing it for processing manually is time-consuming, and its coverage limited. This is where OneView's platform comes to play.

Acquired by Astroscale in 2020, Effective Space develops space drones that provide maintenance and extend the life cycle of satellites in orbit.

Why is this important to Israel? Other than the obvious military and security reasons, Israel has always positioned itself as an innovation leader, at the forefront of any disruptive technology trend, marking the way to bigger, richer players. The NewSpace revolution is no different, and we already see the commercial giants (including Amazon, Google, and Microsoft) placing their bets on this industry.

Lowering the economic and technological barrier required to access space increases the motivation of states to take part in the race, with governments allocating huge budgets (billions in the western world, many hundreds of millions in Africa) annually for space projects. This could be a great opportunity, and such countries may turn to Israel for solutions born from its local, established industry.

If you think about the flow of the business model, it makes total sense: you first reduced the cost of access to space, and now everyone that offers the services for which you wanted that access in the first place is starting to make money as well.

A word to the wise: if you are thinking of starting your own Space-Tech startup, dual-use is something you want to think about. To deal with the high risk, long development cycles and still low space utilization, more and more companies developing space applications are seeking a meaningful earth-based use case as well.

In 1492, when Columbus set out to discover new worlds, most people thought he was crazy. It seemed insane; a group of mad people, risking their lives and spending (a lot) of money. But that group of madmen changed the world with their findings. Space exploration has similar promise - those same missions outside the atmosphere have the same potential of discoveries that will impact our lives on earth in almost every social and economic aspect. There's a reason the space market is projected to reach trillions of dollars. Keep looking up.

Renana Ashkenazi is Principal at Grove Ventures