Former Science and Tech Minister Izhar Shay joins VC firm Disruptive AI
Shay is a former serial high tech entrepreneur and an experienced investor in venture capital with over 25 years of experience both in Israel and abroad
Izhar Shay, Israel's former Minister of Science and Technology, is returning to the tech industry. After retiring from politics following the failure by the Telem Party ahead of the recent elections in March, Shay announced on Monday that he will be joining venture capital firm Disruptive AI as a Venture Partner. Disruptive AI was founded by Tal Barnoach and Yorai Fainmesser, and aside from them, Shay will join the other partners at the firm including, Illit Geller, and Gadi Tirosh.

As part of his new position, Shay will assist the firm in locating entrepreneurial teams at promising companies in the field of artificial intelligence, focusing on investing in those companies, contributing to their growth, and turning them into market leaders.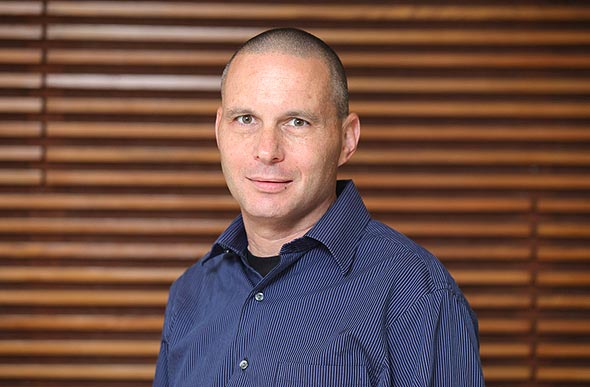 Izhar Shay will join Disruptive AI. Photo: Amit Shaal
Shay is a former serial high tech entrepreneur and an experienced investor in venture capital with over 25 years of experience both in Israel and abroad. In the past, Shay was an entrepreneur and CEO of the company Business Layers, as well as VP of the company C-Secure, two companies which he led to impressive exits. He has invested and served as a director at several companies, among them PrimeSense (which was later sold to Apple), N-Trig Ltd. (which was acquired by Microsoft), and more. Shay was also a partner at the international venture capital firm Canaan Partners, where he took part in founding the firm's Israel branch. Shay also founded the largest organized entrepreneur community in Israel, "the Start-Up Stadium," which connects over 45,000 entrepreneurs, and has also founded the successful radio and podcast program in Hebrew "High Tech in Traffic."
During the past two years, Shay served as the Minister of Science and Technology and as an MK from the Blue and White Party of the Israeli Parliament and was a member of the Israeli government's Special Committee on the Novel Coronavirus. Prior to the March election, Shay left the Blue and White Party and joined the Telem Party, and after it ultimately did not run in the most recent elections, Shay retired from political life.
"We're proud that Izhar Shay is joining our firm, Disruptive AI, with his many years of experience in the field of technology investments and the high tech industry," Tal Barnoach, founder of Disruptive AI said.
"I'm glad to join a fund that focuses on products and technologies in the field of artificial intelligence and contribute from my extensive experience in investing in startups," Shay added.
Disruptive AI was founded in 2020 by the entrepreneur and investor Tal Barnoach and Yorai Fainmesser. The fund invests in early stage companies, and is the third such fund founded by Barnoach. Disruptive has invested in companies such as ironSource, Qwilt, Anodot, Tailor Brands, Lumen, and others.