Opinion
We need to talk about founder mental health
"VCs can see founders as a means to an end, an approach that is neither pleasant nor beneficial. Or they can see them as people with people problems and address them as needed," writes Yaffa Abadi of F2 Venture Capital
As someone who has suffered from severe anxiety from before I can remember, I have always been passionate about de-stigmatizing mental health. So, when I entered the realm of venture capital and got a glimpse up-close-and-personal at what early-stage founders go through daily, it quickly dawned on me that this was yet another area in which mental health ought to be addressed and appreciated.

While our society idolizes the Richard Bransons and Elon Musks more than ever, it does not take a genius to realize that being an entrepreneur is one of, if not the most stressful career paths one could take for an array of reasons.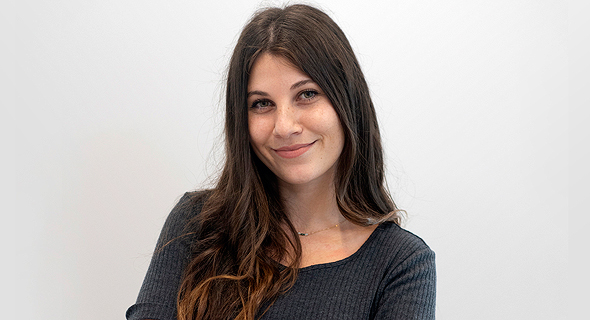 Yaffa Abadi, Content Manager at F2 Venture Capital. Photo: F2 Venture Capital

For starters, there is the high risk of failure. According to Harvard Business School lecturer Shikhar Ghosh, three out of four venture-backed startups fail. Ghosh also found that 95% of startups fall short of their initial projections. These statistics, plus the many, many setbacks along the way to building a startup, are automatic triggers for stress and anxiety.

Even if you somehow have a smooth ride, "it is lonely at the top", as the quote goes. Entrepreneurship is often an isolating experience, with very few being able to relate to what you are going through. Additionally, founders often have to dedicate themselves so completely to their startups that it can become almost impossible to tell where they end, and their startups begin. This may lead to over-identifying with their startups failures and detaching from their needs. All these factors do not directly cause mental illness, but they certainly don't help.

The cherry on the top is the "fake it till you make it" approach founders are encouraged to use- by their co-founders, their teammates, and even their investors. Showing vulnerability as a founder is considered a big no no, an approach that breeds shame and discourages help-seeking. The CEO of EnSite solutions, Toby Thomas, gives a vivid analogy of this phenomenon of a man riding a lion, "people look at him and think, this guy's really got it together! He's brave!" says Thomas. "And the man riding the lion is thinking, How the hell did I get on a lion, and how do I keep from getting eaten?"

With all this in mind, it is hardly surprising that 72% of entrepreneurs are directly or indirectly affected by mental health issues compared to just 48% of non entrepreneurs.

Israel has its own personalized problems when it comes to the stigma of mental health. From the Hebrew term for mental illness, machalat nefesh, which means 'disease of the soul'- a term highly dissonant with the scientific understanding of mental illness as a wide range of health conditions. To the 'anti-frier' mentality that often equates vulnerability to weakness and is practically the 11th commandment of our country.

I am privileged to work at F2 Venture Capital, a firm that prioritizes the mental well-being of their founders, quite unique in this ecosystem, with an in-house Startup Psychologist that is there to listen to founders, provide a safe space to de-mask, and talk through their inevitable difficulties. It is a value-add of a different kind, one that is enormously welcomed in the stressful space of startups.

VCs can see founders as a means to an end, an approach that is neither pleasant nor beneficial. Or they can see them as people with people problems and address them as needed. After all, depression, anxiety, and mood disorders all actively undermine founder performance. As Michal Freeman, psychologist and psychiatrist writes, "mental health is as essential for knowledge work in the 21st century as physical health was for physical labor in the past. Creativity, ingenuity, insight, brilliance, planning, analysis, and other executive functions are often the cognitive cornerstones of breakthrough value creation by entrepreneurs."

With the power VCs hold in the entrepreneur ecosystem, and the problem mental health poses to so many founders, more firms should be normalizing conversations around mental health. There are endless ways to encourage and assist in founder mental wellbeing, but first and foremost is having the discussion, reframing our mindsets, and ensuring entrepreneurs know that it is okay not to be okay.