British Embassy in Israel launches new VC club
Currently, UK investment only accounts for 3% of Israeli startup funding, compared to 35% from the US
The UK-Israel Tech Hub at the British Embassy has launched a new VC club, in partnership with Taylor Wessing law firm. The invite-only platform will facilitate bilateral relationships between VCs and investors from both countries and comes following IVC Research Center's 2020 report that showed only 3% of investment into Israeli companies comes from the UK, despite Israeli investors wishing to access the UK investment opportunities following its departure from the European Union.
"With the UK being both the number one destination for Israeli entrepreneurs in Europe and the second-largest foreign investor in Israel, we know investors on both sides want to step up engagement," said British Ambassador Neil Wigan. "We are delighted to support and facilitate the growing demand via this programme, which will promote familiarity and trust-based relationships."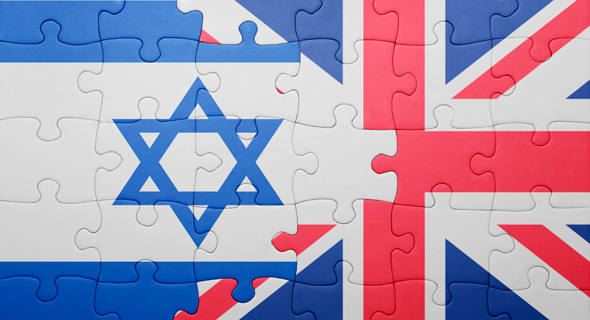 Only 3% of investment into Israeli companies comes from the UK. Photo: Shutterstock

The UK-Israel Tech Hub is a UK government unit that operates directly out of the British Embassy in Israel. The new VC club will help UK inventors to access Israel's startups, foster relationships between VC investors from both countries, identify strategic opportunities for Israeli VCs in the UK ecosystem, and provide a chance to share knowledge on market trends and business opportunities.

It is understood that the Hub will achieve this by operating as somewhat of an open information and communication channel between VCs and investors from both countries, facilitating one-on-one meetings between founders and VCs, hosting online and in-person events, and holding an annual summit bringing Club members, founders, and investors together.

Some of Israel's most prominent VCs are already members including OurCrowd, Qualcomm Ventures, Viola Ventures, Entrée Capital, and JVP, among others. They will be matched by their British counterparts including Remagine Ventures, HSBC Ventures, Mosaic Ventures, and more. At the time of its launch, the VC club will have more than 30 VCs as members.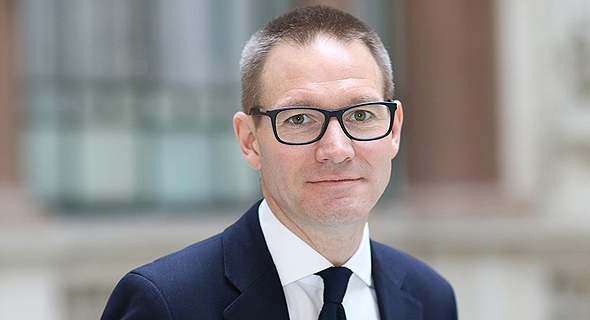 British Ambassador Neil Wigan. Photo: PR

"There is a tremendous wave of digitalization and innovation between our two countries that has occurred over many decades," explained Avi Eyal, co-founder and Managing Partner, Entrée Capital, which is one of Israel's VC club members. "Entrée Capital has over a dozen investments in the UK that include Cazoo, Rapyd, ThoughtRiver, Dishpatch, Vyne Payments, and Generation Home. The proximity to Israel, similar legal systems, and English as the default spoken language all help to break barriers to doing business together."

Toby Coppel, co-founder and Partner, Mosaic Ventures which is a UK-based VC club member, added: "Our passion at Mosaic is to partner early with inspiring, ambitious tech founders: renegades who reimagine the world and shape it their way. Israel has an abundance of pioneering entrepreneurs - for example, we have partnered with Eran Shir and Bruno Fernandez-Ruiz at Nexar, who are unleashing car camera vision at scale, for better driving and better managed public spaces."