Israel's EVR Motors reveals small, lightweight motor for vehicles
The company is showcasing its new motor at this month's virtual Ecomotion Week event
Israel-based startup EVR Motors has unveiled its new electric motor based on patented topology, which it calls TSRF (Trapezoidal Stator Radial Flux). The company claims to have tested the first prototypes of the motor, which is less than half the size and tens of percent lighter than existing RFPM (Radial Flux Permanent Magnet) motors with similar power.

"We managed to change the basic design of the electric motor, which has remained much the same for the last several decades, while maintaining the traditional advantages of the radial flux motors," explained Opher Doron, CEO of EVR Motors. "Our small, lightweight motors will provide vehicle manufacturers with improved performance while increasing installation flexibility and reducing costs."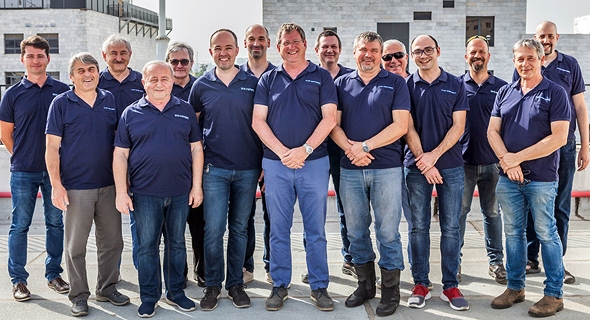 The EVR Motors team. Photo: Kseniia Poliak

EVR Motors expects that its new architecture for motors will be adapted to operate within a variety of automotive OEMs and Tier 1s. A motor, which is already ready for production, has been scheduled to be released later this year and will be demonstrated at the upcoming Ecomotion Week 2021 virtual event later this month.

According to the company, this new TSRF motor topology will produce a higher amount of power and more density, as well as reduce production costs. Each TSRF solution can be tailored to the specific needs of the vehicle, including Battery Electric Vehicles (BEVs) to two-wheelers. Its technology supports voltage running from 48V to 800V.

EVR Motors was founded by Eli Rozinsky, who serves as the company's president and COO, alongside Victor Kislev and Ruslan Shabinski. It has raised a total of $5.5 million from various investors including Marius Nacht, Teramips Technologies, SIBF (South Israel Bridge Fund VC), and grants from the Israel Innovation Authority. It has 20 employees, three of whom hold PhDs, and is based in Petah Tikva, Israel.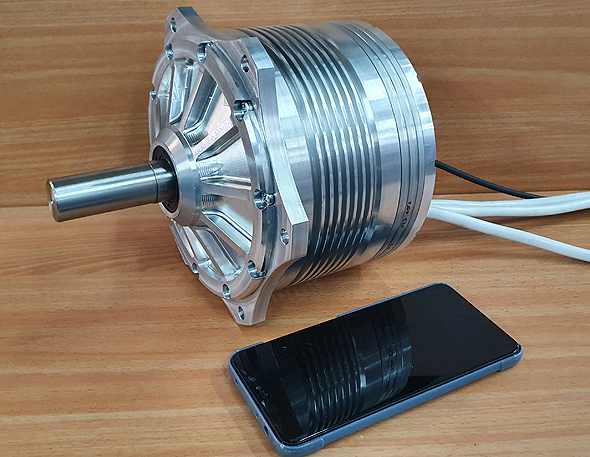 The EVR Motors' electric motor prototype. Photo: EVR Motors