Prospera founders set to net over $100 million from sale to Valmont
VC fund Bessemer expected to receive $60 million from the acquisition of the Israeli agtech company
The Israeli agtech industry has shown plenty of promise over recent years, yet registered few major success stories. One of the companies that was always tipped to go far was Prospera. The developer of machine vision technologies that continuously monitor and analyze plant development, health, and stress, lived up to that promise on Wednesday after it was announced that it had been acquired for $300 million by U.S. company Valmont, a global leader in designing and manufacturing products and services for infrastructure development and agricultural productivity.

The Israeli company, which had only previously raised $26 million, will provide its investors, founders, and employees with some very handsome returns. Calcalist has learned that the biggest beneficiary will be VC fund Bessemer Venture Partners, which was the company's first significant investor and is believed to have held around 20% of its shares, meaning it will receive approximately $60 million from the sale on an investment of only several million dollars.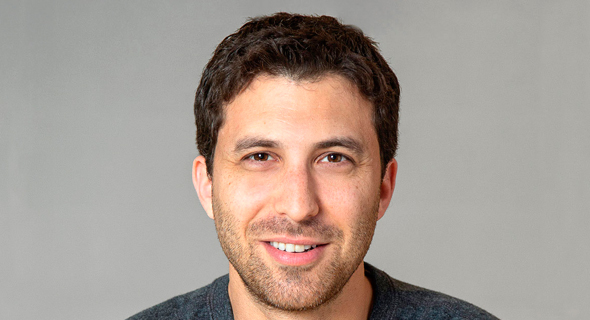 Prospera CEO Daniel Koppel. Photo: Prospera Technologies

The company's founders, CEO Daniel Koppel, Raviv Itzhaky, and Simeon Shpiz, are estimated to have jointly held 35% of Prospera's shares, meaning they are headed for a payday of over $100 million. Qualcomm's investment arm and More VC each hold 10% of the company, ensuring a return of $30 million, with the rest of the shares being held by the company's 90 employees and private investors.

Koppel told Calcalist that Prospera will remain an independent unit within Valmont. "We will significantly expand our team in Tel Aviv and in the U.S. and are already integrating Valmont's technological solutions," said Koppel. "I'm staying at the company and so is the rest of the management and we are going to significantly grow."

Prospera, which captures multiple layers of climate and visual data from the crop field and provides actionable, easy-to-read insights to growers via mobile and web dashboards, was founded in 2014 and has recently been listed among the World Economic Forum Technology Pioneers and CB Insights Top 100 AI Companies, Frost & Sullivan New Product Innovation and Fast Company World Changing Ideas, and has received the AgFunder Innovation Award.

Since 2019, Valmont and Prospera have successfully integrated AI technologies with center pivot irrigation to develop real-time crop analysis and anomaly detection solutions, resulting in strong adoption and greater returns for the grower. Leveraging Prospera's unique technology, the partnership has expanded its intelligent solutions, monitoring five million acres in 2020 against an original estimate of one million, with twice as many growers using the service as compared to 2019. Grower adoption is expected to double in 2021 with greater acceleration in the near-term.

Valmont is traded on the New York Stock Exchange and currently has a market cap of over $5 billion.