Finastra Israel helping drive cashless payments revolution
The Covid-19 pandemic forced the payments industry to embrace technology at an accelerated pace, a moment Finastra had long been preparing for
Cashless payments experienced an unprecedented boom during the Covid-19 pandemic. The crisis provided the perfect storm for the sector, with lockdowns combined with plentiful free time pushing even the reluctant technophobes to finally adopt online shopping.

One of the leading players in the space of cashless payments is financial enterprise software conglomerate Finastra, which provides legacy financial technology in a wide range of sectors, serving 8,500 banks and financial institutions around the world including 90 of the top 100 global banks.

Finastra Israel is leading the company's payments department, enabling customers to transfer over $20 trillion a day. Finastra's payments business unit employs over 700 employees in four main locations: 350 in Israel, 300 in India, and the rest in Germany and the United States. The majority of the payments management is headquartered out of Israel, including the General Manager of Payments, head of R&D, head of product, strategy and customer support, as well as VP Products, Payments, Ohad Chenkin.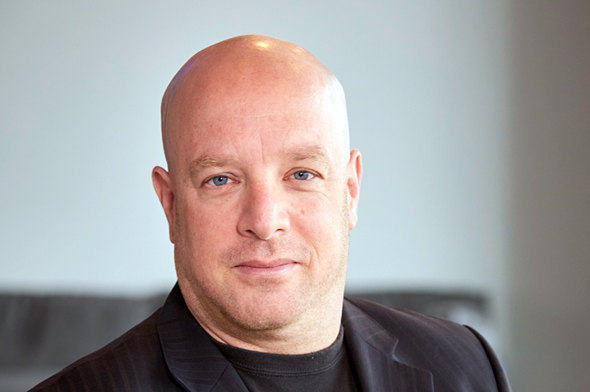 Finastra Israel VP Products, Ohad Chenkin. Photo: Allen Chapleski

"We provide between 80%-90% of the overall systems required for a bank to function. We're divided into four product lines. The payments business within Finastra, which I'm part of, has over 300 customers worldwide in five continents. We process $24 trillion every day within our systems, which if you do the math means we transfer the world GDP every three-and-a-half days," Chenkin told CTech. "We serve five of the top 10 global banks with our payments solution. We transfer 40% of wire payments in the UK. We transfer 25% of all U.S. wire payments."

Payments are also an important part in Finastra's open development platform named FusionFabric.cloud. By opening up core systems in Retail Banking, Payments, Lending, Corporate Banking and Treasury & Capital Markets via open APIs, Finastra aims to enable financial institutions and other parties in the fintech ecosystem to develop applications on top of their solutions.

"Companies are looking for a single payments solution these days, both to reduce their costs and to have a vendor consolidation," explained Chenkin. "They want to leverage Artificial Intelligence and Machine Learning based modules for automating payments, prevention of fraud and automatic repair of broken payments. They're looking for a single payment hub to run their entire offering end-to-end, and that's actually what we're offering."

Chenkin said the pandemic dramatically changed the payments sector. "We see a huge acceleration with the digitization of banks and in payments in particular. During 2020 there was a 30% increase in spending in cashless payments in the retail industry. About 72% of all payment transactions in 2020 were cashless," he noted. "Banks understand that now everything is moving even faster. And we do see a change in the way that they operate with the acceleration of those changes. This was a wake-up call to many of the banks and mainly to the more conservative ones."