Trigo partners with REWE Group to provide grab-and-go shopping experience
Shoppers will be able to walk into a store, select their items, and simply walk out - without having to wait at a checkout lane or scan any items
Israeli-based computer vision company Trigo is helping change the way people check out at the grocery store, and has partnered with the REWE Group, one of Germany's largest food retail chains, to deliver a "grab-and-go" shopping experience to REWE customers in downtown Cologne.

This move signals Trigo's entry into the German market, with REWE being the first retailer in Germany that can provide a checkout-free experience, and follows Trigo's ongoing collaboration with Tesco PLC, the largest grocery retailer in the UK, and Shufersal, Israel's largest supermarket chain.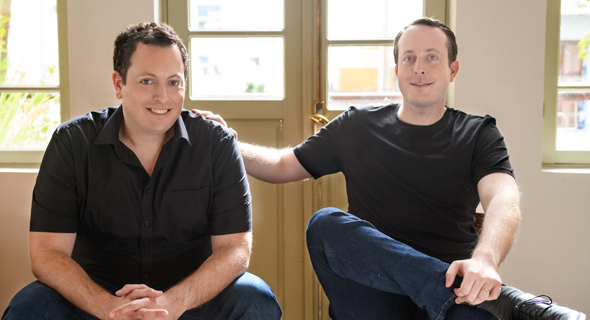 Trigo co-founders Daniel and Michael Gabay. Photo: Tom Bartov

In the initial phase, Rewe loyalty card shoppers at one of the Cologne stores will be able to walk into a store, select their items, and simply walk out - without having to wait at a checkout lane or scan any items. Trigo's system will compile the selected items into a virtual shopping list and settle payments and receipts digitally via a mobile application. The store is scheduled to open to the wider public in the summer.

Germany has some of the toughest data protection and workers' rights legislation in the world, and Trigo's innovative solution falls inline with strict GDPR regulations. Trigo's technology does not use facial recognition, nor does it capture biometric data, or retain any direct customer information. The system recognizes shoppers' movement while they're in the store but doesn't know their identity at any stage. In addition, Trigo's cameras blur customers' faces and don't capture any biometric data.

Trigo's solution is based on computer vision technology together with affordable off-the-shelf sensor kits that create a 3D model of a retail space that digitally maps its physical environment. The company applies its proprietary algorithms to ceiling-mounted cameras which automatically crunch and analyze anonymized data on shoppers' movements and product choices.

Rewe is tapping into a global move in the retail industry toward smart checkout solutions, which are expected to process nearly $400 billion of transactions by 2025, according to Juniper Research. According to Trigo's analysis of Kantar supermarket data, there are around 500,000 convenience and small grocery stores worldwide that have the potential to be retrofitted with AI-based frictionless technology.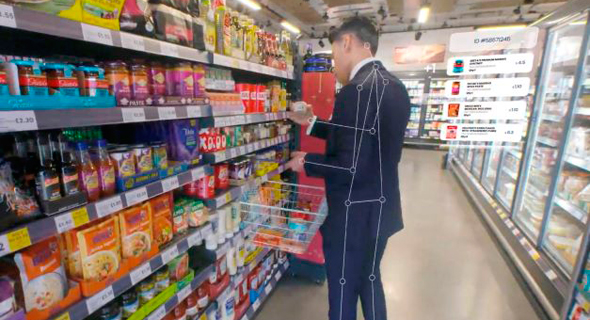 Trigo's virtual shopping experience allows customers to choose their items and pay without waiting in line. Photo: Trigo

Trigo works closely with retailers to convert their existing stores while maintaining their character and layout and leveraging their physical grocery scale to roll out next-generation offerings securely. The company offers grocery stores a range of additional solutions powered by its 3D engine model called StoreOS, including predictive inventory management, pricing optimization, security and fraud prevention, planogram compliance, and event-driven marketing.

"Trigo is immensely proud and honored to be rolling out its frictionless grocery shopping technology with Rewe, one of Europe's biggest and most innovative grocery retailers. Rewe has placed their trust in Trigo's privacy-by-design architecture, and we look forward to bringing this exciting technology to German grocery shoppers," said Michael Gabay, Trigo co-founder and CEO.