Israeli investor Erel Margalit meets with French Finance Minister to promote economic collaboration
Margalit, who is the chairman of JVP and Margalit Startup City, met with French Finance Minister Bruno Le Maire and other leading figures to promote a joint Israel-France innovation center
Israeli investor and entrepreneur Erel Margalit met with French Finance Minister Bruno Le Maire and leading technology and innovation figures at the Élysée Palace last week to establish Margalit Startup City Paris, which will function as an international innovation center that will help promote Paris as the international tech hub of Europe. The two agreed to create a package of incentives and benefits for Israeli startups and high tech entrepreneurs to choose France as their next high tech destination.

"Cooperation between France and Israel is of strategic importance to the process of making Paris the international technological hub of Europe, especially after Covid-19. We intend to promote significant moves in taxation, and investment in technology as well as providing incentives and assistance for Israeli companies to build cooperation," French Finance Minister Le Maire said.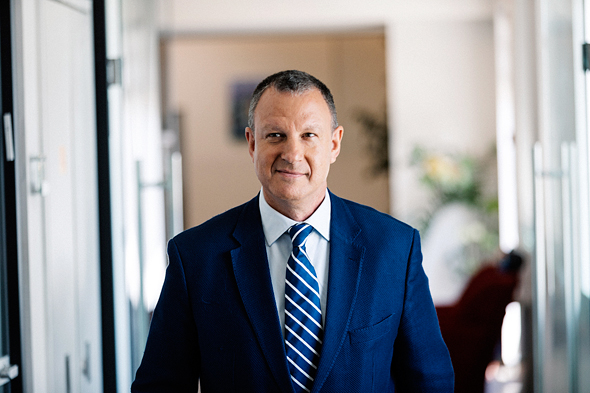 Erel Margalit met with senior figures in the French government to promote economic collaboration. Photo: JVP

"I welcome the aspiration of the French government, under the leadership of Finance Minister, Bruno Le Maire and top French economists, to establish the Margalit Startup City International Innovation Center in Paris, with the aim of turning Paris into the next 'innovation springboard' of Europe," commented Margalit, who serves as chairman and founder of Jerusalem Venture Partners and Margalit Startup City.

Margalit also met with Secretary of State for the Digital Economy Cedric O, and top French economic figures, and discussed the establishment of an innovation center in the French capital, based on the Margalit Startup City model already established in Jerusalem and New York. He added that he was keen to promote taxation and other incentives and assistance to help Israeli companies see France as a major high tech hub in Europe, as well as encouraging Israeli companies to undertake initial public offerings (IPO) on the French stock exchange, and promote cooperation between Israel and France in the fields of fintech, cyber, artificial intelligence, and foodtech.

Margalit met with the heads of France's major banks including, Rothschild Bank, BNP PARIBAS, Crédit Agricole, as well as investors and senior executives of the French economy, including the French Government Innovation Fund - BPI France, the heads of the automotive giant Peugeot, and others. In those meetings, he discussed strengthening the economic-strategic cooperation between the two countries and promoting innovation as an engine of growth in the post-Covid-19 period.