All-star lineup of tech founders joins Qumra Capital mentorship program for growth phase entrepreneurs
"For years, the Israeli tech culture was ego-driven. The sentiment was that everybody knew everything and didn't need any guidance. I am glad to see that this attitude is changing," said Micha Kaufman, CEO of Fiverr
Israeli growth capital fund Qumra Capital has launched a mentorship program with the likes of Shlomi Ben Haim (JFrog), Micha Kaufman (Fiverr), Udi Mokady (CyberArk), and Eido Gal (Riskified) to help guide CEOs of companies in their early growth phase and shorten their learning curve through dialogue with experienced CEOs.

Throughout this six-month program, which got underway earlier this year, participants acquire first-hand tools that assist them in defining business goals. Additionally, the mentors help entrepreneurs overcome professional and personal challenges that CEOs in the growth phase face. The program is based on personal guidance provided by the mentors and also includes professional meetings, introduction, and meetings with other growth colleagues and peers as well as guidance by Qumra Capital's partners.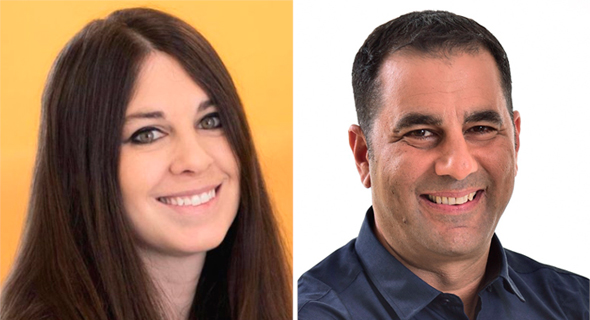 Shlomi Ben Haim, JFrog's CEO (right) and Iris Shoor, Oribi's CEO. Photo: Courtesy

"When Qumra Capital was established eight years ago, there were almost no CEOs in Israel who led a tech company from making $10 million to making over $100 million annually. That generation of CEOs had to navigate through the challenges on their own. Nowadays there are more CEOs with such experience that can share their insight and knowledge," said Natalie Lorberboym Mano, the Director of Value Creation in Qumra Capital and the head of the program." As part of our work with the entrepreneurial community, we tried to create a platform that can help them scale their companies. It is exciting to see the incredible connections that were formed through this program, as I am certain that these connections are fruitful for both sides."

Among the participants in the first edition of the program are: Shlomi Ben Haim, JFrog's CEO, mentoring Iris Shoor, Oribi's CEO; Eido Gal, Riskifield's CEO, mentoring Nitzan Shapira, EPSAGON's CEO; Udi Mokady, CyberARK's CEO, mentoring Tal Daskal, EasySend's CEO; Yuval Bar-Gil, AeroScout's CEO, mentoring Noam Solomon, Immunai's CEO; Slavik Markovich, Demisto's CEO mentoring Uri Marchand, Overwolf's CEO; Micha Kaufman, Fiverr's CEO, mentoring Hani Goldstein, Snappy's CEO; and Ariel Cohen, Tripactions' CEO, mentoring Eyal Feder, Zencity's CEO. Hed Kovetz, Silverfort's CEO, is also participating in the program. The second edition of the program will begin in the coming days.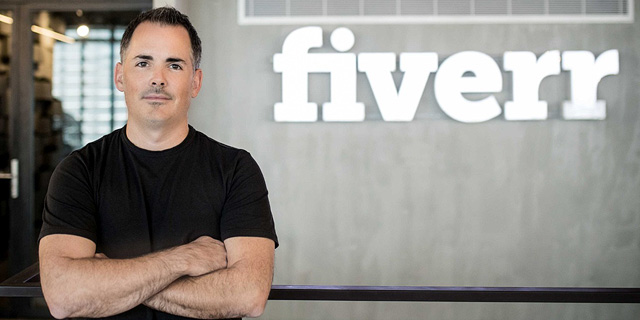 Fiverr CEO Micha Kaufman. Photo: Omer Hacohen

"Mentorship programs have been common in the United States for decades but are not nearly as common in Israel," said Micha Kaufman, CEO of Fiverr. "For years, the Israeli tech culture was ego-driven. There was a feeling that companies know everything already and don't need any guidance. I am glad to see that this culture is changing. Being surrounded by experienced people, who previously dealt with the same challenges can help entrepreneurs facing complex obstacles while building a large company. This is one of the differences between good CEOs and great CEOs. Throughout my career, I surrounded myself with brilliant and experienced people, and I am happy that I can now serve as a mentor to Qumra's younger entrepreneurs who are beginning their journey. This is my contribution to the industry that was there for me when I began my way."

Iris Shoor, the CEO of Oribi, who was partnered with Shlomi Ben Haim, the CEO of JFrog, said: "The mutual help between entrepreneurs is one of the most amazing things in the startup industry. Every mistake that a startup makes can be crucial. Learning from the experience of others is the best way to tackle some of the difficult challenges that our company has been facing. Throughout the years, I both learned from more experienced entrepreneurs and shared my experience with younger ones. It is a lot more challenging to find entrepreneurs who can share their experience in upscaling large companies, which makes the opportunity to learn from the leaders of the most successful companies in our industry exceptional and valuable."