Cybersecurity startup Cycode raises $20 million from Insight Partners
The company plans to use the funds to accelerate growth in securing enterprise DevOps tools such as source control management systems, build systems and cloud infrastructure
Israeli cybersecurity startup Cycode announced on Tuesday the completion of a $20 million series A round led by Insight Partners, with participation from seed investor, YL Ventures.

Cycode, which has raised $25 million in total to date, was founded by CEO Lior Levy, a former Solutions Architect at Symantec, and serial entrepreneur Ronen Slavin, who serves as the company's CTO. Cycode's product secures DevOps pipelines and provides full visibility into enterprise development infrastructures, protecting source code from the risk of theft, leakage, and manipulation.

The company, which employs 25 people and is planning to double its workforce by the end of the year, said it plans to use the new funding to accelerate growth into securing enterprise DevOps tools such as source control management systems, build systems and cloud infrastructure,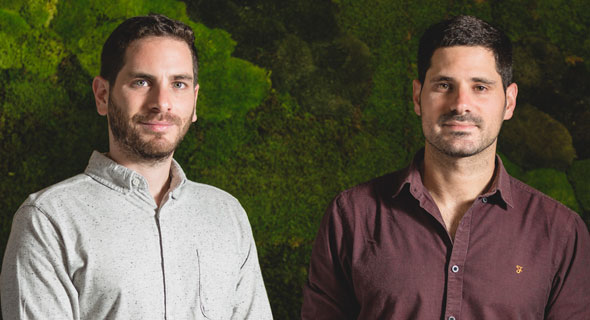 Cycode co-founders Lior Levy (right) and Ronen Slavin. Photo: Niki Trok

"Modernizing the Software Development Lifecycle (SDLC) has created new security gaps that attackers are readily exploiting," said CTO Ronen Slavin. "Recent supply chain attacks like SolarWinds and Codecov, major source code leaks from Microsoft and Nissan, and attacks targeting developers like Sawfish and XcodeSpy demonstrate that the battlefield is already shifting."

Cycode's solution addresses multiple layers of security, including access and authorization, security configurations, compliance and scanning engines. This enables customers to identify code tampering, code leakage, hardcoded secrets, Infrastructure as Code (IaC) misconfigurations, excess privileges and more, all from a single platform.

In addition to the series A funding, Cycode also announced agreement signings with new customers including: Grubhub, Databricks, Flexport, Rapyd, Copart and Cobalt. Cycode also named Dor Atias as VP of R&D, Tom Kennedy as VP of Sales and Andrew Fife as VP of Marketing.

"With these new funds, part of the focus will naturally be on expanding sales and marketing efforts," said CEO Lior Levy. "What I'm really excited about is expanding Cycode's platform with even more integrations into CI/CD and security tools to increase the power of our knowledge graph. Furthermore, we're releasing a low-code query engine and a knowledge-sharing community that will enable security teams without development expertise to leverage the full power of the graph."