Zero-trust security company Wandera acquired for $400 million
The cybersecurity company founded by brothers Roy and Eldar Tuvey has been bought by Jamf, a provider of Apple enterprise management solutions
Cybersecurity company Wandera, founded in London in 2012 by Israeli brothers Roy and Eldar Tuvey, has been acquired by U.S. company Jamf for $400 million. Bessemer Venture Partners and 83North are among the VCs to have invested in Wandera. Jamf, which is traded on Nasdaq and has a market cap of $3.7 billion, develops Apple enterprise management solutions. The deal will consist of an initial payment of $350 million and two additional payments of $25 million dependent on the meeting of certain conditions.

The Tuvey brothers had previously co-founded ScanSafe, which was acquired by Cisco in 2009. Wandera has offices in London, San Francisco, and the Czech Republic. The company raised $27.5 million in series C funding led by Sapphire Ventures in May 2017, bringing total funding to $53.5 million.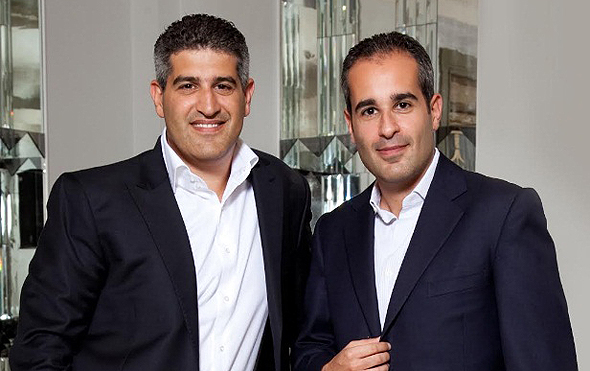 Wanders founders Roy and Eldar Tuvey. Photo: Courtesy

Wandera will help expand Jamf's security offering by adding Zero Trust Network Access (ZTNA), mobile threat defense, and data policy features to ensure mobile workers can simply and safely access the network resources they need while complying with organizational policies and reducing mobile charges.

"Jamf and Wandera are able to take advantage of the immense market opportunity to shape the future of the zero-trust cloud. We are thrilled to be joining forces with the leader in Apple Enterprise Management," said Eldar Tuvey, CEO and co-founder of Wandera. "We founded Wandera to make security simple in a zero-trust world. By combining with Jamf, we can offer our customers a truly integrated access and security platform, with exceptional ease of use, speed, scalability, and reliability. Together, we accelerate our customers' ability to seamlessly and securely keep their employees connected, no matter where they are."

"In order to lead Apple Enterprise Management and best serve the growing number of organizations using Apple at work, Jamf needs to fill the gap between what users want and what the enterprise requires," said Dean Hager, CEO, Jamf. "The combination of Wandera and Jamf will provide our customers a single-source platform that handles deployment, Application Lifecycle Management, policies, filtering, and security capabilities across all Apple devices while delivering Zero Trust Network Access for all mobile workers."