Fintech startup Stampli raises $50 million in series C
Stampli develops a complete AP automation platform that brings together accounts payable communications, documentation, and payments
Israeli fintech startup Stampli announced Wednesday the completion of a $50 million series C funding round for its platform, which helps CFOs and controllers close the disconnect between accounts payables and the broader organization.

Insight Partners led the round with participation from SignalFire and Nextworld Capital, joining UpWest, Hillsven, Bloomberg, and Naver Corp to bring Stampli's total funding to date to over $87 million. Stampli develops a complete AP automation platform that brings together accounts payable communications, documentation, and payments in one place. Stampli's AI, Billy the Bot, learns an organization's unique patterns to simplify GL and costing-related coding, automate approval and verification flows, identify duplicate invoices, and reduce time spent on manual data entry.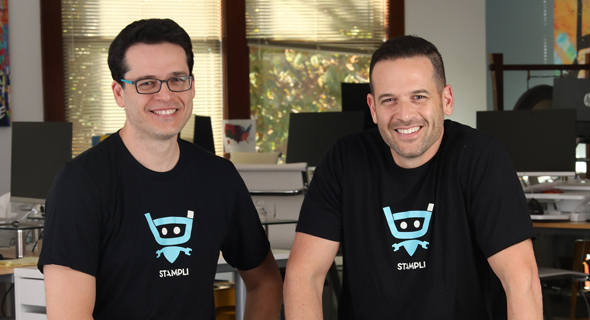 Stampli co-founders Eyal and Ofer Feldman. Photo: Stampli
Stampli was founded in 2013 by Israeli brothers Eyal and Ofer Feldman and is headquartered in Mountain View, California.
Stampli's AI helps solve one of the most pervasive problems that plague CFOs in today's fast-paced technology and data-driven businesses — manual accounts payable operations. Finance leaders know they need to automate where possible so knowledge workers can provide maximum value and productivity. Stampli AP Automation and collaboration platform makes it easy for AP teams to work with the rest of the organization to allocate cost properly, verify invoice terms and receiving status, obtain approvals, and pay invoices.