Cybercrime startup ThetaRay raises $31 million led by JVP and BGV
The Israeli company's solution enables the world's largest banks, financial institutions, and businesses to mitigate the risk of money laundering, terrorist financing, human trafficking, and narco-trafficking
Financial cybercrime detection firm ThetaRay announced on Tuesday that it has completed a new $31 million funding round led by Jerusalem Venture Partners (JVP) alongside new investors Eric Benhamou, investing through Benhamou Global Ventures. Additional new investors include the Saints fund that appointed one of its managing partners as an observer to the ThetaRay board. The company's existing investors: OurCrowd, Bank Hapoalim SBT, and more, also participated in this round. ThetaRay employs 60 people in Israel and 20 across the world.

With the current round of investment, the company has raised $90 million in total.

Along with raising money, ThetaRay announced that the governments of Nigeria and Ukraine have successfully implemented its solutions fighting terrorism and corruption. These governments have joined some of the largest banks in the world, among them Banco Santander, that are using the company's solution in the war against global financial crime.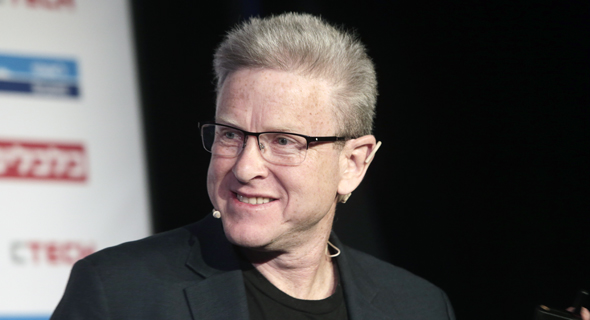 ThetaRay CEO Mark Gazit. Photo: Tzvika Tishler

ThetaRay's AI-powered, transaction monitoring SaaS solution for cross-border payments allows banks to achieve safe and reliable cross-border payment monitorization. ThetaRay's technology is the only packaged SaaS offerings that analyzes SWIFT traffic, risk indicators, and client/payer/payee data to detect anomalies indicating money laundering activity across complex, cross-border transaction paths.

"We are on the verge of a real revolution in securing the global financial system," said ThetaRay CEO Mark Gazit. "During this period, when the cross-border payment network has become the lifeblood of the world trade infrastructure, ThetaRay is here to instill certainty and reduce risks in secure cross-border payments, furthermore ThetaRays solution offers a unique and reliable solution allowing full detection of known and unknown threats as well as a 99% alert reduction compared to legacy systems. Our target market has become almost endless with the launch of our cloud solution which guarantees the company's aggressive growth in the coming years."

One of the most prominent phenomena in the conduct of financial markets in the post-Covid era has significantly increased the volume of cross-border money transfers. This is a market estimated at $25 trillion a year and suffers from being targeted for financial crimes of theft, fraud and money laundering. To address the phenomena and prevent the global economy collapsing, governments and law enforcement agencies around the world have stepped up control over remittances and tightened enforcement creating blockages in global commercial conduct.

As a result of these blockages many businesses experience severe difficulties in cross border payments between banks as well as business uncertainty and exclusion from the financial trade system.

"From a company that led the field of AML (Anti-Money Laundering) technologically, ThetaRay is changing the picture and bringing revolutionary products to the field of Cross-Border Payments, which will allow banks to dramatically increase their income, enabling safe and unrestricted money transfers in both large and small banks," said Erel Margalit, JVP founder and ThetaRay chairman. "This revolution will enable many organizations and people around the world to transfer money faster, more securely and with far fewer fees and stops along the way."