Explorium raises $75 million led by Insight Partners to expand data science platform
The Israeli startup, which announced its $31 million series B just 10 months ago, has doubled its customer base and more than quadrupled its revenue since the outbreak of Covid-19
Data science startup Explorium announced on Tuesday that it has closed a $75 million series C funding round, led by global venture capital and private equity firm Insight Partners, with existing investors Zeev Ventures, Emerge, F2 Capital, 01 Advisors, Fort Ross Ventures, Vintage and Dynamic Loop Capital also participating. The round brings Explorium's total investment to more than $127 million. There is no secondary element in the deal and the entire proceeds will make their way into the company's account. Explorium, founded by Maor Shlomo, Or Tamir, and Omer Har, employs 130 people and plans to significantly increase its workforce both in Israel and the U.S. this year.

"During Covid-19 our business boomed as many of the prediction algorithms our clients had been previously using were completely wrecked and many data scientists were looking for new data resources to fix the models," Explorium co-founder and CEO Maor Shlomo told Calcalist. "We completed a funding round last July but with this growth decided to move faster and be more aggressive. We have a very big vision and have so far only scratched the surface. We will become the platform for searching data and anyone who is looking for an analysis process will start with us to confirm they have the best resources before integrating their algorithms.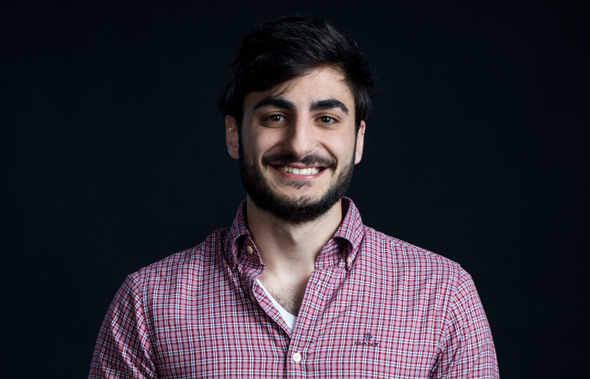 Explorium CEO Maor Shlomo. Photo: Nir Slakman

"Covid-19 made the world much more efficient and the advantage of having people on the ground no longer exists. We succeeded in selling to massive companies without ever meeting them."

Shlomo added that AI has undergone a revolution after becoming far more accessible. "The most crucial aspect isn't what algorithm you are using but what data you are running the algorithm on," he explained. "We built a system that helps analysts and data scientists find data resources that will help them address their needs."

Explorium's External Data Platform analyzes data models, searches its wide collection of thousands of external data signals, and automatically discovers the most relevant signals to improve analytics and machine learning. Data scientists and business analysts can quickly enrich their predictive models with external data, benchmark the boost in performance and deploy the models with just a few keystrokes, with the assurance that all data is compliant with current regulations.

Since the start of the pandemic, Explorium, which announced its series B just 10 months ago, has doubled its customer base and more than quadrupled its revenue. Companies like BlueVine, GlassesUSA.com, Melio, and PepsiCo use Explorium to enhance AI models for use cases including lead scoring, identifying default risk and fraud, and upleveling analytics such as demand forecasting and customer lifetime value.