Jewish-Arab Coexistence
"Coexistence is real when it's year round," says SodaStream CEO Eyal Shohat
Shohat recommends not mixing politics and business. "Every day we should be working on living together," he says
Of the 3,000 SodaStream employees, a third are either Bedouins, residents of East Jerusalem, Palestinians, ultra-Orthodox Jews, or Ethiopian immigrants. "For us, coexistence is a real agenda," SodaStream CEO Eyal Shohat said. "And not only now when there are tensions or protests. Years ago, we decided as a company that every product would be imprinted with the Israeli flag and the text 'made by Arabs and Jews working together in harmony.' We treat everyone with respect. Just last week, we had a large Iftar celebratory meal signifying the end of the Ramadan holiday. In our facilities in Lehavim, there is a synagogue and a mosque, because we embrace freedom of religion. Our secret is to respect one another, it's part of our company's DNA. Our managers treat everyone like human beings."

Shohat noted that during the past few days, all the company's employees came to work, disconnecting from what transpired on the streets. "We are operating like normal. We didn't stop, and continued working shoulder to shoulder. When the crisis began, there were doubts, despite the fact that our company is an island of peace we saw difficult imagery in the news and held management meetings with factory managers. We decided to remain closer to those on the production line and in common areas, and to our surprise there wasn't any irregular behavior. Our employees protect our home, and leave politics outside of the factory's doors."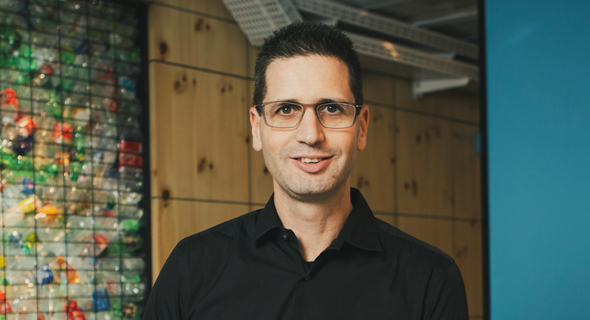 SodaStream CEO Eyal Shohat. Photo: Tommy Harpaz

With the outbreak of the riots, Shohat also sent a corporate letter in Hebrew and Arabic to all company employees that emphasized the importance of practicing tolerance. "We see these photos from Lod, Bat Yam, and Tiberias that are difficult to comprehend. We know that reality could be very different. We must not let a handful of rioters ruin it for us all. Now is the time to show everyone that we can live together," the letter read.

Shohat said that after sending that message, many employees began spontaneously uploading positive messages of coexistence on social media. "Not ignoring the situation and passing along positive messages actually helps. The employees held a positive protest calling for coexistence at a highway junction. Coexistence is for all year-round," he said.