WalkMe files for Nasdaq IPO, reveals $157 million annual revenue
The Israeli website navigation company is believed to be targeting a $4 billion valuation
Another Israeli company is gearing up for a Nasdaq initial public offering, with WalkMe submitting a prospectus for an IPO on the technology exchange.

The prospectus reveals that the company, which developed an AI-based platform helping organizations to accelerate the adoption of digital technologies, recorded revenue of $157 million between the end of March 2020 and the end of March 2021.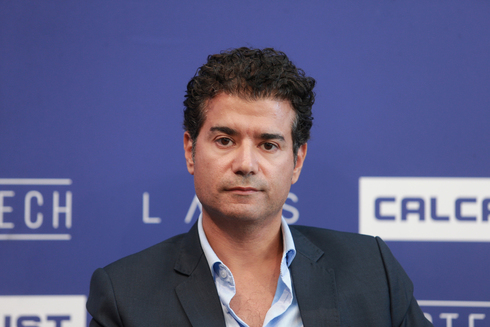 Refael Sweary, President and Co-founder of WalkMe

WalkMe was founded in 2011 by Rafael Sweary, who serves as the company's president, and Dan Adika, who serves as its CEO. According to estimations, the company is aiming to go public at a valuation of around $4 billion. Investment banks Morgan Stanley, Goldman Sachs, and Citibank are underwriting the offering.

Similar to most Israeli technology companies going public on Wall Street in recent times, WalkMe's prospectus reveals that it is growing fast, but is also losing quite a bit. The company concluded 2020 with revenues of $148.3 million, a 41% spike compared to 2019. However, its operating loss amounted to $43.2 million and the bottom line loss was $45 million.

With that being said, it is a slight improvement compared to a $50 million loss in the same period last year. WalkMe finished the first quarter of 2021 with $42.6 million in revenue, slowing its growth rate to 25%. The operating and net loss amounted to about $13 million compared to $12.2 million in 2020's first quarter.

WalkMe was one of the first Israeli companies to receive a large investment from Insight Partners, which became one of its largest shareholders. Other shareholders include Vitruvian Partners, Mangrove, Greenspring Associates, Gemini Investment, and Giza Venture Capital. To date, $300 million has been invested in the company.

WalkMe's platform enables users of digital systems in organizations to get the most out of investing in software and streamline their work and technology use. Most of the users of WalkMe's technology are employees of those organizations, especially in large companies such as Nestle, which is one of the company's customers.