Japan's largest insurance company investing $36 million in Upstream Security
The Israeli vehicle cybersecurity startup will use the new funds to accelerate the growth of its cloud platform
Japanese-based insurance giant Mitsui Sumitomo Insurance (MSI) will invest $36 million in Israeli vehicle cybersecurity startup Upstream Security. MSI's investment opens Upstream's series C funding round that will be completed over the coming months, led by MSI. Israel's Direct Insurance (IDI), which launched a technological hub in Israel with MSI last year, is also participating in the round, investing $2.5 million. Upstream has raised a total of $43 million to date and will use the new funds to accelerate the growth of its cloud platform.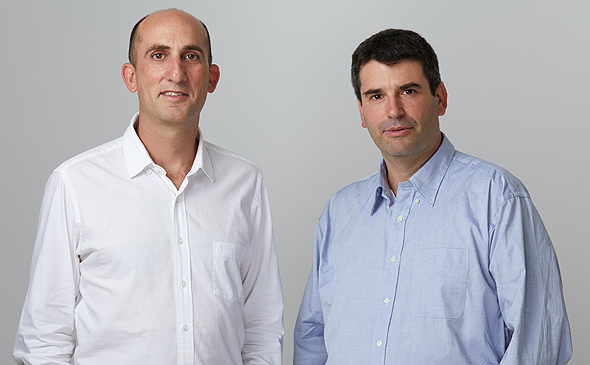 Upstream Security co-founders Yoav Levy (right) and Yonatan Appel. Photo: Ophir Ayb

Founded in 2017 by Yoav Levy (CEO) and Yonatan Appel (CTO), Upstream offers specialized cloud-based data services for connected cars, including cybersecurity, quality enhancement, and data monetization opportunities. It currently employs 70 people and is in the process of recruiting 25 more. MSI was founded in 2010 as a merger of Aioi, MSI, and Nissay Dowa Companies and is considered the largest insurance company in Japan and the fifth-largest non-life insurance group in the world.

"The cooperation between Upstream Security and MSI will create new data-based opportunities for both auto manufacturers and insurance companies and their clients," said Yoav Levy.