Opinion
The next war scares me even more, and it's not against Hezbollah or Iran
"I still estimate, hope, that most Israelis prefer to live in a democracy. The problem is: They are certain that democracy is here forever, can be taken for granted, is secure. Therefore, they observe the writing on the wall with eyes wide shut," writes Yoel Esteron
The next war scares me even more than the previous war. The next war that scares me most of all isn't a military conflict replete with rockets with Hezbollah or Iran. It isn't the violent clashes between the Jewish majority and the Muslim minority in Israel either. No, the next terrible war that may break out is between Israelis that believe in democracy and those that despise democracy. Iran and its extensions won't defeat us. We may defeat ourselves.

Israeli literature is full of dystopian visions - from Amos Kenan's "The Road to Ein Harod" through Yitzhak Ben Ner's "Angels are Coming" and up to Arik Cherniak's "Hero". For many years I read these frightening books with remoteness and mistrust. Have we reached these stages of horror? Not yet. But I'm less certain that these are just nightmares that are washed away come morning by the bright azure of Startup Nation, the Israeli miracle, and so on.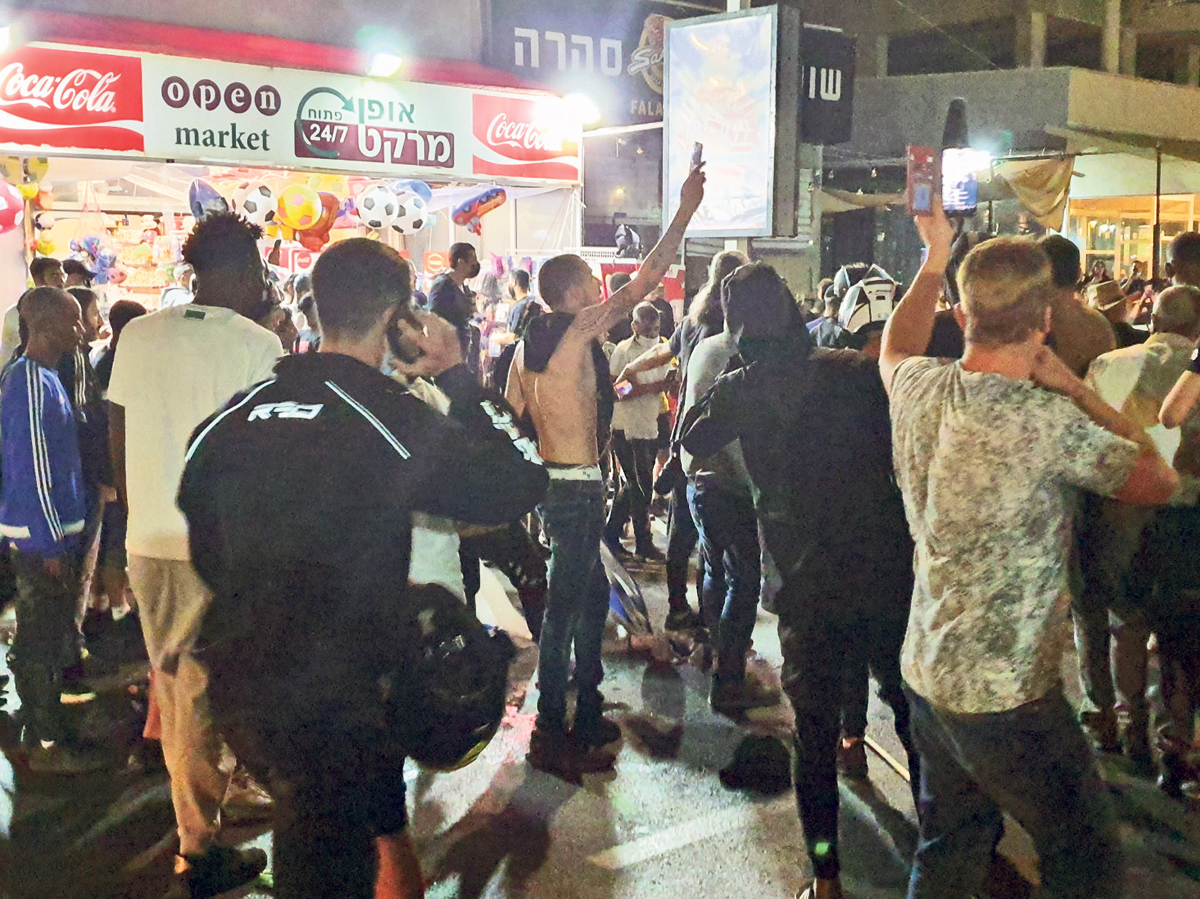 Rioting in Bat Yam. Photo: Yariv Katz

The fracture is widening. Those that despise democracy are no longer just a handful of people or a marginal group. I won't attempt to count them, but it can be determined without exaggeration that they are blossoming - in the angry streets, the networks of hate and incitement, in the corridors of power and influence, in the neo-Kahanism politics in the Knesset and government, at the Prime Minister's residence.

There are those who identify them by their sectorial or tribal belonging - Bibists (Benjamin Netanyahu loyalists), not all of them of course, narrow-minded rabbis and their devotees, racist gangs, Muslim fundamentalists. But these labels don't reveal the big, frenzied picture. Those that despise democracy have mushroomed to numbers that are threatening the country's Democratic character and its very existence.

I still estimate, hope, that most Israelis prefer to live in a democracy. The problem is: They are certain that democracy is here forever, can be taken for granted, is secure. Therefore, they observe the writing on the wall with eyes wide shut. On this front, as well, we are victims of the Israeli belief that "everything will be alright."

It won't be alright. Not if the Israelis that want democracy will continue to live in apapthy and repression. You want democracy? Wake up, fight. Don't ask what democracy can do for you - ask what you can do for democracy.