Buzz off: Israeli startup developing robotic pollinator raises $4 million
Equipped with cameras and AI-based computer vision, Arugga's robot recognizes flowers ready for pollination and then applies an air-pressure mechanism to the selected flower
Israeli startup Arugga, which is developing an autonomous robot for treating and monitoring individual plants in greenhouses, has completed a $4 million pre-A series funding round led by Cresson and with participation by Smart Agro, an agri-tech R&D partnership traded on the Tel Aviv Stock Exchange.

Arugga, which has raised a total of $5.8 million to date, is launching its first module - robotic pollinator - to address the large market segment of greenhouse-grown tomatoes. The mechanical pollination module aims to replace the work of dwindling labor forces in countries where pollination is done manually. The company says it will also replace the work of bumblebees, the most widely used pollination solution, thus solving sensitivity to environmental conditions and pesticides, and preventing the spread of viruses.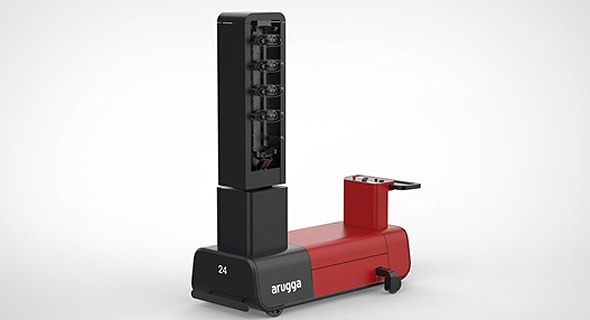 Arugga's TRATA robot. Photo: Arugga

The company named its robot TRATA and said its pollination technology has been successfully tested in a commercial greenhouse in Israel, showing results as good as or better than the bees. Equipped with cameras and AI-based computer vision, the robot recognizes flowers ready for pollination before an air-pressure mechanism applies calibrated air pulses to the selected flower.

Arugga was founded in 2017 by CEO Iddo Geltner and VP BD Eytan Heller. The startup is aiming for its robotic platforms to eventually encompass additional solutions: pest and disease detection (and treatment), yield prediction, and pruning.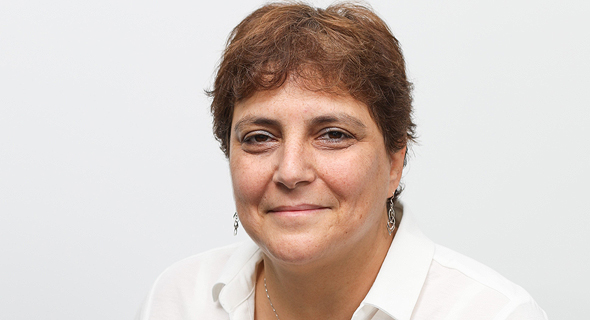 Smart Agro CEO Dganit Vered. Photo: Zara Brooks

Smart Agro, which invested a total of $500,000, successfully completed its IPO on the Tel Aviv Stock Exchange last October, raising NIS 26 million. The IPO was 50% oversubscribed, with NIS 5 million coming from the main partner.

"The Israeli agro-tech industry is experiencing significant momentum," said Smart Agro CEO Dganit Vered. "The growth in the world's population, alongside the shortage in resources like water, land, and bees, and the continuous war against plant disease requires creative technological solutions. I believe that the introduction of innovative technologies like that of Arugga will provide a real solution for the existing problems in the global market of greenhouse agriculture."