Insurtech company Parametrix raises $17.5 million led by FirstMark Capital
The Israeli startup's offering ensures that companies with mission-critical services in the cloud can quickly recover from IT downtime events
Parametrix Insurance, an IT downtime insurance provider with 30 employees, announced on Wednesday that it has raised $17.5 million in funding from leading VC firms including FirstMark Capital with participation from F2 Ventures. This is the first investment FirstMark has made in Israel. FirstMark has invested in the likes of Airbnb and Shopify in the past. Parametrix's offering ensures that companies with mission-critical services in the cloud can quickly recover from IT downtime events. The funding round is aimed at accelerating global expansion and recruiting dozens of engineers to expand the company's R&D center in Israel.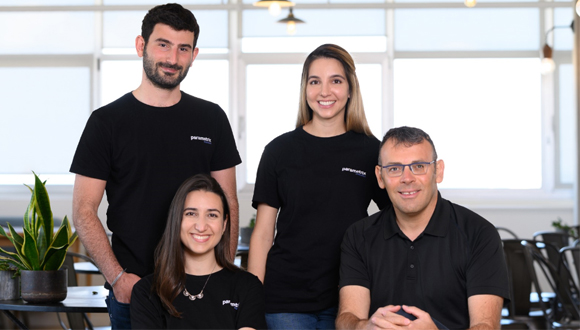 The Parametrix team. Photo: David Grab

Almost all companies now rely on third-party cloud-based services for their mission-critical activities, and provider downtime remains out of their control. When cloud providers, eCommerce services, payment gateways, and CRM systems among many others go down, their customers suffer both financially and operationally due to significant direct revenue losses, customer SLA compensation, expenses related to reputational damage, and diminished productivity.

"The business world's dependence on cloud solutions is rapidly accelerating. To help them hedge this external risk, we created a new category in the insurance market by introducing reliable protection from the cloud downtime incidents that inevitably occur," said Yonatan Hatzor, CEO at Parametrix Insurance.