Israeli Securities Authority to supervise fintech companies in the payments sector
Finance Minister Israel Katz adopted the ministry's recommendations to have the Authority supervise innovative payment financial services as well as open banking. Large fintech bodies and digital wallets will remain under the Bank of Israel's supervision
It is now official. Israel's Finance Minister Israel Katz decided that the Israel Securities Authority (ISA), led by Chairwoman Anat Guetta, will oversee fintech bodies in the payment sector. Calcalist has recently learned that Katz sent an official letter to financial regulators announcing his decision. In doing so, Katz is implementing the ministry's internal team's recommendation from 2020, which recommended that the ISA will oversee all innovative financial services.

The default choice for supervising the non-banking financial world is the Capital Market Authority, Insurance and Savings. However, due to the many newly-founded fintech companies seeking licenses, as well as the development of innovative fields such as APIs, and PSD bodies (fintech companies that offer payment services), the Finance Ministry has recommended that these sectors be supervised by the ISA.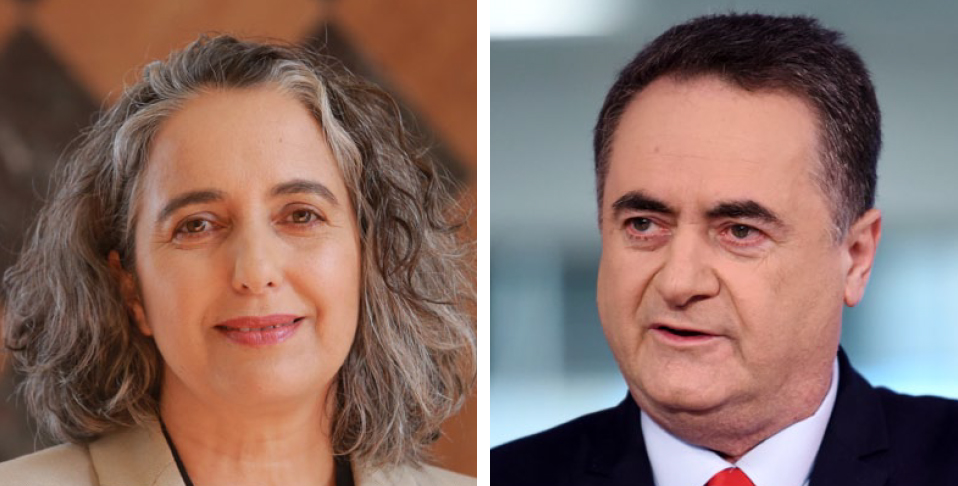 Finance Minister Israel Katz (right) and Chairwomen of the Israel Securities Authority Anat Guetta. Photo: Orel Cohen and Kobi Kuanks

The authority was chosen as it is believed it will be able to improve the speed and efficiency of the licensing process for fintech companies. "The Securities Authority is a supervisory body that is suitable for supervising the payment services industry, and has the ability to promote legislation that encourages competition, and that will allow the market to rapidly develop and reduce barriers for the entry of non-banking bodies," Katz wrote in his letter. Nevertheless, it was decided that should companies with a significantly large activity begin operating in Israel (the threshold has not yet been set), the supervision will then be transferred to the Bank of Israel, as the company's stability would then become more critical.

The Authority still cannot actually begin to supervise fintech companies, since the licensing and supervisory process must first pass government legislation - a process that is now being held up due to the political standoff and the lack of a functioning parliament. However, the ministry expects the Authority to already begin preparing the infrastructure for the legislation, and Katz has called upon other financial regulators to assist in the task. The ministry sees the fintech licensing reform as an important step forward that can help improve competition in the financial system.

"The sector of payment services is currently completely controlled by credit card companies and banks, and new players who could improve these services and reduce prices for consumers are unable to enter the arena," Katz wrote.

The supervision of digital wallets, like those of Google and Apple, will remain under the Bank of Israel's supervision, since they operate in similar fashion to credit card companies.