Research shows which corporate insiders can help you boost returns
Informative stock purchases made by company CFOs are the best predictor of a future rise in share price, according to research by fintech company TipRanks
Research conducted by Israeli fintech company TipRanks into the transactions of corporate insiders over five years has shown significant differences in the returns of chief executives and major shareholders.

TipRanks' research discovered that informative stock purchases made by company CFOs are the best predictor of a future rise in share price. Those who follow the transactions of CFOs achieved an average annual return of 21.5%. Coming in second are those who follow directors' buy trades which made an average annual return of 20.7%. Other officers made an average return of 19.8%, while CEOs are in fourth place with 19.3%.

The study concluded that tracking shareholders who hold over 10% of a company's shares, usually institutional investors, is the worst strategy. Those investors achieved 12% average returns, which is 1.8% less than the S&P 500 index.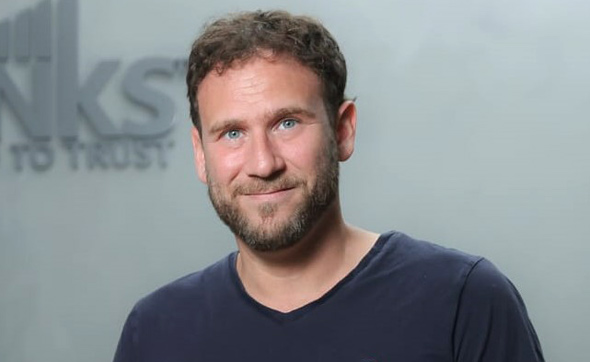 TipRanks CEO Uri Greenbaum. Photo: Alon Snir

"Monitoring stakeholder activity has been a basic investment principle ever since insiders have been required to disclose their trades," said Uri Greenbaum, CEO and co-founder of TipRanks. "This research highlights the importance of doing so correctly. Buy trades are often scheduled purchases and do not indicate sentiment about where a company is heading. With micro-cap companies in particular, there can be attempts to manipulate price and mislead investors. It is better to treat these transactions as an additional tool in your decision-making strategy."

TipRanks also examined insider returns according to company size. They discovered that corporate insiders in large and medium-sized companies achieved much higher returns than the market. However, investors tempted to follow insiders in micro-cap companies would have made almost 10% less than the U.S. market. It is possible that these transactions were an attempt to convey trust in the company and its shares, which did not pass the test of time.

Founded in 2012 by Uri Gruenbaum and Gilad Gat, TipRanks provides a simplified stock research platform that makes alternative datasets accessible and visual for retail investors. Using Natural Language Processing it tracks and measures the performance of over 7,000 professional analysts and enables investors to see their track record and evaluate their advice.

The company employs 60 people, most of them in Tel Aviv, and has so far raised $99 million, including a $77 million round announced last month.