Yad Sarah leverages Bringg platform to tackle logistical challenges
"Thanks to Bringg's platform we have managed to increase the efficiency of the shipping and handling and improve our service," said Yad Sarah Director General Moshe Cohen
Yad Sarah, Israel's largest national volunteer organization best known for free loans of medical and rehabilitative home-care equipment, has partnered with on-demand delivery management company Bringg to help with its tremendous logistical challenges.

According to Yad Sarah, the organization provides over 550,000 loans of equipment such as crutches, walkers and wheelchairs, each year, with over 780,000 people being aided by its services annually.

Bringg employees volunteered their time earlier this year to assist Yad Sarah by customizing the startup's platform to the needs of the charity organization. The platform now allows Yad Sarah to receive orders from its 116 branches across the country, plan pickups of equipment from the different storage centers, determine the fastest distribution routes and more.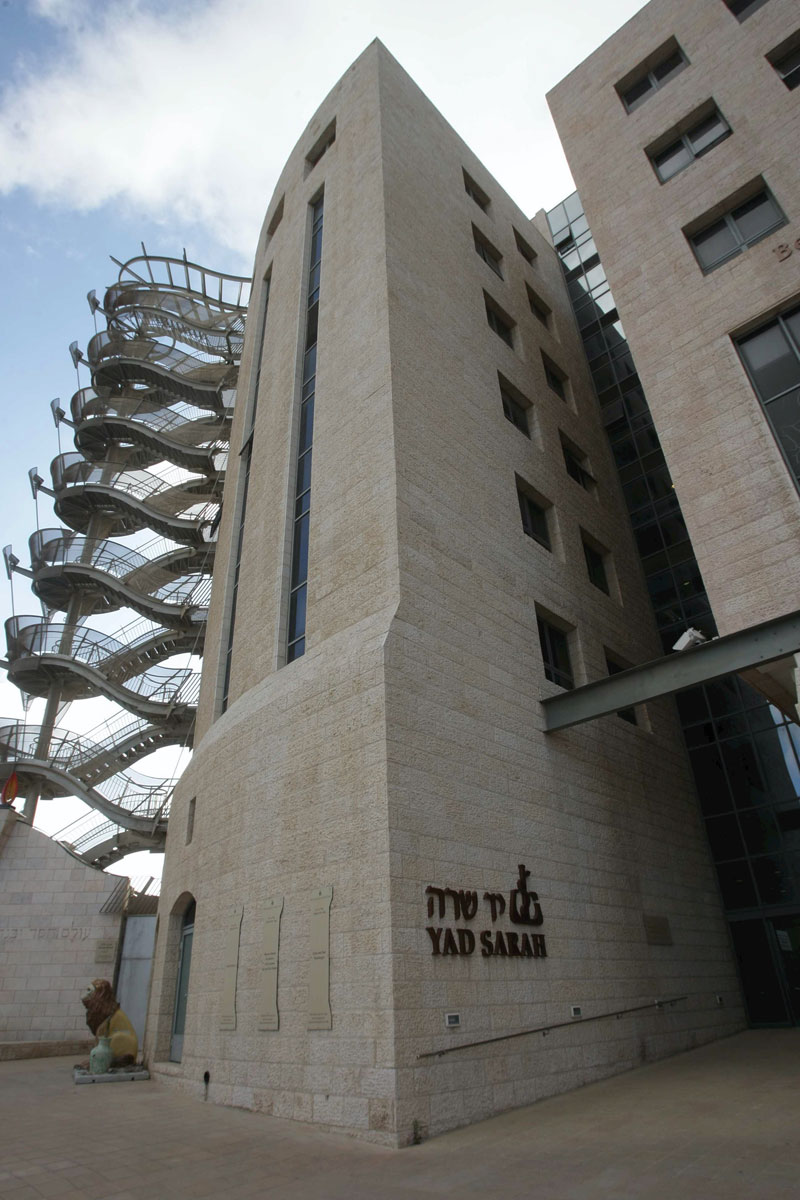 Yad Sarah headquarters in Jerusalem. Photo: Alex Kolomomisky

"Over the year of Covid-19 the awareness of the option for safe home hospitalization has significantly increased, which has resulted in a surge in demand for home-care equipment," said Yad Sarah Director General Moshe Cohen. "Thanks to Bringg's platform we have managed to increase the efficiency of the shipping and handling and improve our service. As soon as we receive a request, the client is sent a message that allows them to track the process until they have received their order."

Bringg, which was founded in 2013, currently employs almost 200 people, and is planning to reach 300 this year and 500 in 2022. It raised $30 million in a series D funding round in April of last year, bringing its total funding to $83.3 million.

"Customer convenience and speed are driving the macro-behavioral trends affecting every industry including healthcare," said Bringg CEO Guy Bloch. "Even before the onset of Covid, we saw that home delivery was growing, from pizza to sneakers, to medical devices and of course, in-home healthcare. The opportunity to work with Yad Sarah to help them meet these growing trends by digitizing their logistics with innovative technology reflects both our company values and business strategy - helping organizations connect with people through innovative delivery and fulfillment that is accessible, usable, and valuable to everyone. I am proud that my teams can bring value to Yad Sarah with happier drivers and dispatchers using smarter logistics for greater resource management, and faster deliveries. And, I am even prouder of the value to their recipients- it's priceless, because who can put a price on health."