Analysis
Who gets to define incitement?
Israeli requests to remove online content spiked in the wake of the recent Israel-Gaza conflict. However, social media is showing a growing reluctance to comply. So who decides the boundaries of free speech?
During the first 10 days of the recent Israel-Gaza conflict dubbed Operation Guardian of the Walls, the Israeli State Attorney's Office's cyber unit made more than 1,500 requests to remove content from social media websites stating homeland security and maintaining public order as the reason. According to the cyber unit's data, it is a 700% increase in the submission of such applications. This conduct vis-à-vis social media, where a state apparatus collects complaints from law enforcement and security agencies and officially submits requests for removal of content uploaded by users is unique to Israel with no parallel in the world.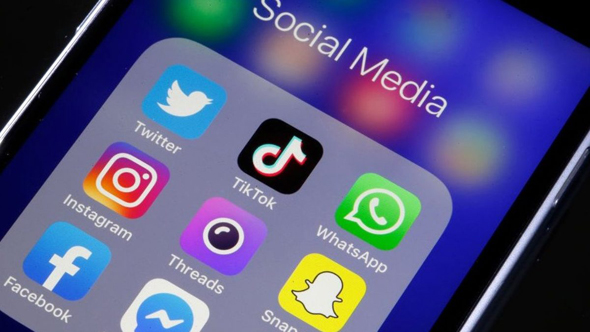 Recent figures reflect a 50% drop in the approval of Israeli requests to remove content from some social media platforms. Photo: Getty

Since the legislation of the 2016 Anti-Terrorism Law and the 2017 Law on Authorities for the Prevention of Committing Crimes Through Use of an Internet Site, the State Attorney's Office has had tools to act, when it comes to an Israeli citizen, by applying for a court order to remove content related to prostitution, pedophilia, drug trafficking, gambling or terrorist organizations.

In such cases, the publisher of the content in question is required to remove it immediately or face the penalty under the law. However, if the publisher is not an Israeli citizen and the law does not apply to him, or when it is unknown who is the publisher, the State Attorney's Office uses "alternative enforcement" to censor the content. This Israeli practice is designed to cope with a dynamic cyberspace reality through a tool that is not bound by "old world" bureaucracy and legal limitations. In other words, Israel demands accountability from the online platform and not the individual offender.

In the name of homeland security

When Israeli security sees posts they do not like online, they send them to the cyber unit, which, in turn, selects those it believes violate a platform's policy and asks, rather than demands, that they will be removed. Since the cyber unit's inception in 2015, platform compliance rates have risen steadily. The unit's latest report from 2019 shows that 90% of all 19,606 requests submitted (each request can include hundreds of posts or users) were approved.

However, during the recent conflict, the numbers were much lower. Only 61% of 502 requests made to Facebook, 45% of requests made to Instagram (190 requests), 81% of requests made to Twitter (out of 185), 50% requests made to messaging app Telegram (out of 14 ), and 91% requests made to TikTok (out of 350) were approved.

It is impossible to know what content the unit targets since it operates in relative secrecy, and Calcalist's request on the matter was not answered. Furthermore, platforms like Google, Facebook, and others do not provide information on their systemic content removal decisions.

Critics of the cyber unit argue that its actions include exercising discretion that might have seemed correct at the time, but at the end of the day includes a rather subjective process of interpreting the definitions of "hate speech" or "inciting content," resulting in repression and silencing.

For example, according to the 2019 annual report of MADA, the Palestinian Center for Development and Media Freedoms, Facebook deleted or suspended about 200 pages belonging to well-known Palestinian journalists, claiming that they did not meet its community standards. Unflattering investigative reporting from the New York Times and the Intercept claimed that the Israeli cyber unit was responsible for this systematic deletion. The reports also listed a long list of Palestinian journalists from news agencies, local newspapers, and radio broadcasters whose social media accounts were suspended on the grounds that they "violated the terms of use" of the social platforms. Shortly after the publication, those accounts were restored and were accompanied by an apology from the tech companies, stating it was a "mistake".

Outside of legislation boundaries

Over the years, a lack of oversight and filtering has turned social media networks into a petri dish of negative behaviors like bullying, sexual harassment, incitement, extortion, and violence. Criticism intensified since the 2016 U.S. presidential election along with calls for censorship from both sides of the aisle. On the one hand, calls to establish a clear regulatory framework, on the other, criticism of the tech giants' behavior. Regardless of the argument, such public debate is missing when it comes to the actions taken by the State Attorney's Office cyber unit.

So far, the unit does not answer to any external or internal body, and while the Israeli High Court rejected a petition against the unit's actions last April, it also ruled that its activity must be documented and conducted transparently, given security restrictions. Furthermore, the court ordered to regulate the unit through legislation.

It is important to point out that although the reason for removing content in this context is to maintain the security of the state and protect its citizens, the lack of transparency or checks and balances mechanisms creates a clear and immediate danger of systematic censorship. The various social media platforms are today the main tool for both news consumption and the publication of non-institutional content.

Censoring freedom of expression - especially in a democracy - should be examined under a microscope. The history of human knowledge is based on evolution and often on perceptual revolutions. Thus the statement that the world is round, which once constituted heresy and resulted in a death sentence, is today a fact. The never-ending debates about online censorship and which ideas are allowed to be expressed and which are forbidden are merely proof that the same historical mechanisms still exist today, with even a greater force.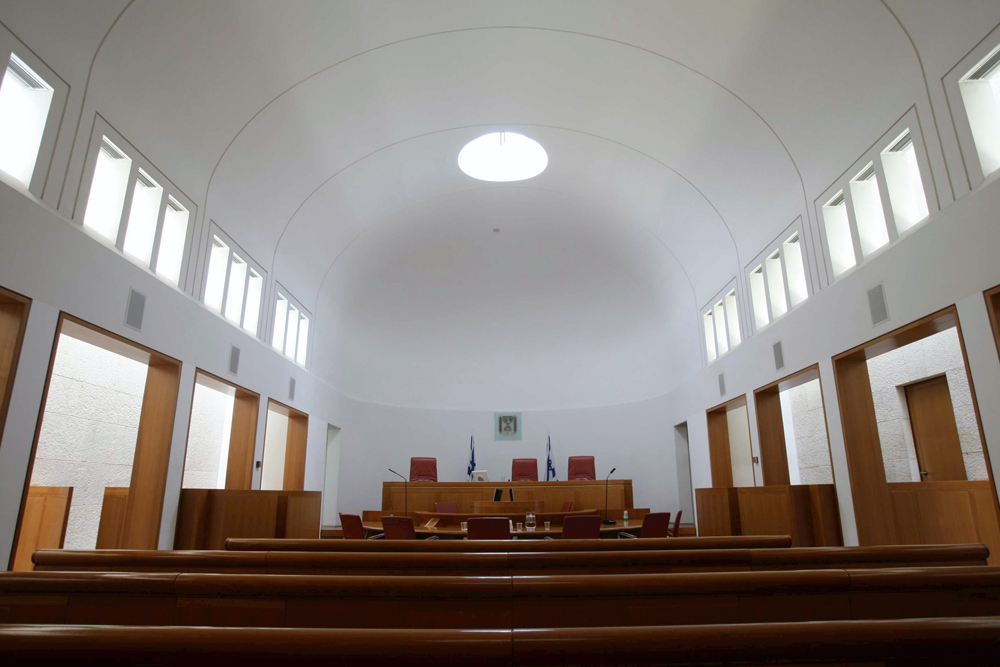 Israel's High Court. Photo: Alex Kolomoisky

A question of interpretation

However, recent days made clear that not everything the prosecution deems a danger to the public and incitement to terrorism and violence, has been perceived as such by Facebook, Google, and others. Recent figures reflect a 50% drop in the approving of Israeli requests to remove content from some of the platforms. Coincidentally, or not, this decline comes as legitimacy for criticism of Israel in the media and American politics grow.

Nonetheless, the degree of freedom of expression of the citizens of Israel, as well as its critics must not be subjected to media giants' willingness to obey to the requests of a governmental body or their interpretation of what inciting content is. What is currently happening in India proves exactly that with the almost sweeping response of social networks to remove content criticizing the government's treatment of the coronavirus, while tens of thousands of citizens are dying every day.

Allowing the Israeli cyber unit to continue to operate in this way, without any transparent oversight mechanisms, as it holds the authority to ban certain ideas, is a danger to democracy and not something that should be encouraged.

The Israeli State Attorney's Office said in response that the approaches to the various social networks is "an ongoing event that has not yet ended. The percentage of negative responses already received is negligible. However, about 30% of inquiries have not yet been answered. To clarify, no inquiries have been made regarding journalistic publications. "