20-Minute Leaders
"Any company we are investing in is a company that makes a difference"
Dov Moran, inventor of the USB flash drive, talks to Michael Matias about deep tech and investing in technology that will change people's lives
One of the defining characteristics of deep technology for Dov Moran, managing partner of leading venture capital firm Grove Ventures and one of the most prominent Israeli hi-tech investors and inventors in the world, is that it will change the world and improve people's lives.

People come first for the inventor of the USB flash drive, and he has affected the lives of customers, employees, and the founders he now works with. He didn't set out to be a mentor, but he's realized that he has been a mentor for many people throughout the years, and he is very proud of that. Moran continues to get excited about new technology because it helps create the future. He loves learning how things work and figuring out how to get ideas to work. He sees his work as fascinating and exciting and is led by the core principals of close cooperation and value creation for everyone he encounters.

Click Here For More 20MinuteLeaders

What is deep technology in the core sense of it and why do you get so excited about it?

Of course, many people see it differently. Deep technology is the hardcore, the things which are the true challenges of the high-tech world like semiconductors, hardware, sensors, core AI, cloud infrastructure, or anything that requires scientific research. We believe in science, we invest in it, and it leads to many solutions that can later be implemented in a variety of markets. We look for technological ideas that are really out of the box. basically, things that are changing the world and practically making this world a bit better.

What does making an impact mean to you when it comes to deep technology?

First of all, if you come to the office, you could see at the entrance, there is a sign saying, 'People first.' Anything we do relates to people. So (always putting) people first, and the second principle is 'Creating Value'. We are eager to create value and invest in companies that bring true value to the world.

Why is your thesis, which proves that these technology companies are the right way to make a strong impact?

Generally, we've got to bring value in deep tech and what we are doing. Any company we are investing in is a company that makes the difference. A company that makes an impact. A company that in many cases changes people's lives. That's very crucial to us. With the team that we have here, everybody understands technology very, very well and some of us have established a company or multiple companies. We know how difficult it is, we know how to do it, so we can bring value to our companies: that's part of this statement of value creation. The best strategy is the strategy that everybody understands, but only you can execute well enough to excel, and we believe we have this strategy with deep tech.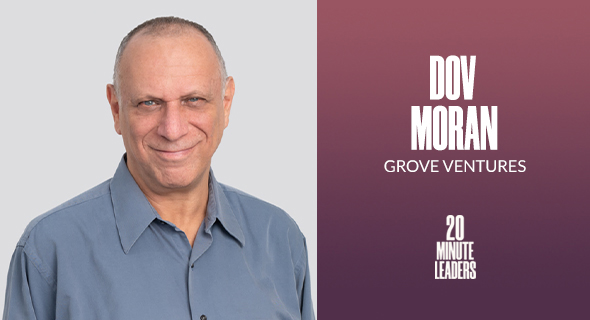 Dov Moran - Managing Partner, Grove Ventures. Photo: Dov Moran
Why did we spend an hour before starting this talking about silicon chips and the new sensors for cameras that can see through things?
That's exciting because we are recreating the future. When you're creating a product, nothing makes you more excited than knowing that you're doing something that would impact the world. Of course, it's nice to make money, but after some time, you will find that you actually don't care so much. But if you make things which are changing people's lives, and you make this world a bit better, that's amazing. Less than a year after we brought the USB flash drive to the market, I went on a flight and someone came over to say hello to me and say, "You don't know me, but your invention changed my life. The place I worked is a place where I couldn't take my computer or any data out of the place. I used the USBs to take it with me to go home earlier to complete my job at home. And then I could come home and still see my kids. After going to sleep, I plug this into my computer at home and I finish what I have to do." Getting to hear from somebody that your invention changes his life is wow.
Establishing your own company is great, but now, I can go through this journey and partner with 20 companies by investing, being involved, being a chairman, and being an active chairman. We do here at Grove Ventures critical design reviews; we talk about strategy or help them change strategy. We are very, very active as a fund in the life of our portfolio companies. Knowing that you were involved in doing something that practically changed the life of many, many people, not just employees but users of this product, that's something that you will take with you every day of your life.
You mentioned that you work an average of 16 hours a day.
Fourteen, I need to eat sometimes... I don't need to, but I simply love what I do, and there is so much to be done. I enjoy learning, understanding, and knowing stuff. I'm still learning every day. That's something which I'm very, very proud of.
I have a few fun questions. What's your favorite subject school?
I will share instead a memory from my kindergarten. The teacher said, "I'm very sorry, but he's not mature enough to go to school." I was a late bloomer. If everybody went for a run, standing there, ready, I was standing ten meters behind. When everybody began running, I started to run slowly, but I continued and finally, I got to the front.
Who's one of your role models?
My grandfather. My grandfather was an entrepreneur years ago in Poland. He was working at a workshop, and then he went back to his hometown, and he built a factory. He built the first factory in Poland for silverware, and then he went to England and brought equipment for oil extraction, and then he opened a bank. Because he was an entrepreneur, he had an entrepreneur's mind-set, and this Is why his life as a Jewish man in Europe at that time was saved. Entrepreneurship, too, is a journey of survival.
What are three words that you would use to describe yourself?
The first thing is that I'm a learner. I'm working on constantly improving myself; whatever I'm doing, I always learn. And I always try to be better than what I was before. The second thing is I'm determined. The third thing is that I'm operations-research-oriented and a good decision maker.
You mentioned that making a decision is the most crucial piece of it.
Decision-making is difficult, and it gets much more complicated as we deal with people; sometimes you might see a CEO making a mistake. Would you let them act on their mistake and learn from it? Or would you tell them it's a mistake to prevent them from making a very bad decision? It's not a simple situation. You know how people talk about gut feeling? People say you actually need to take decisions in a very logical way. But a gut feeling is actually a collection of many, many small items. Practically it's analyzing many factors into your gut feeling. It's important to understand how to make decisions, and when it comes to leading people, it is even more important to let them make decisions.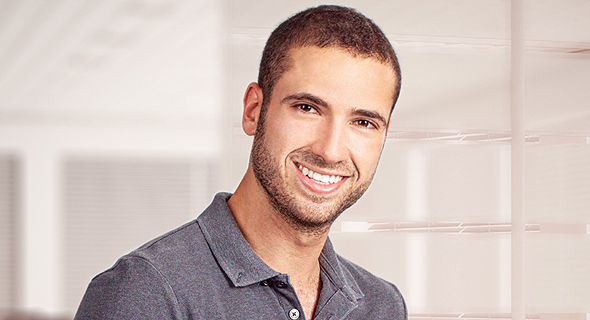 Michael Matias. Photo: PR
Michael Matias, Forbes 30 Under 30, is the author of Age is Only an Int: Lessons I Learned as a Young Entrepreneur. He studies Artificial Intelligence at Stanford University, while working as a software engineer at Hippo Insurance and as a Senior Associate at J-Ventures. Matias previously served as an officer in the 8200 unit. 20MinuteLeaders is a tech entrepreneurship interview series featuring one-on-one interviews with fascinating founders, innovators and thought leaders sharing their journeys and experiences.
Contributing editors: Michael Matias, Amanda Katz