Shuki Gleitman's GIBF raising $300 million in China for second biotech fund
The Guangzhou Sino-Israel Biotech Investment Fund (GIBF) focuses on life science investments and cooperates with leading Guangzhou organizations to bring Israeli biotech firms to the massive Chinese metropolitan
The Guangzhou municipal government and Shuki Gleitman, the former chief scientist of the Israel Ministry of Industry and Trade, are raising $300 million for the Guangzhou Sino-Israel Biotech Investment Fund's (GIBF) second fund. Calcalist has learned that the fund has already secured commitments to the tune of $200 million and is set to reach $300 million in the coming weeks.

GIBF raised $100 million for its first fund for investments in Israeli companies specializing in medical devices. The fund is still active and has to date invested in eight Israeli companies, including InMode, which has already gone public, currently trading at a market cap of $3.25 billion on Nasdaq after completing its IPO at a $450 million valuation in 2019. GIBF registered a return of 3.5x on its investment in InMode. Additional companies in which the fund has invested include CarboFix, Visionix, Alpha Omega, and G-Medical.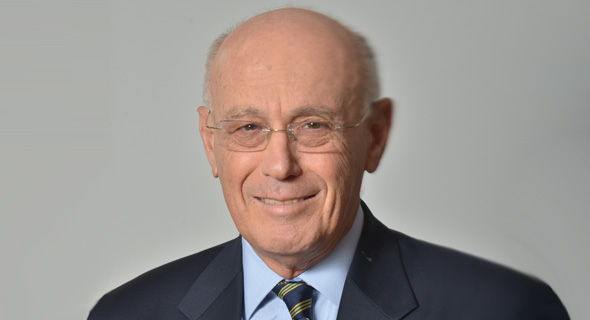 Shuki Gleitman. Photo: Tamar Matzapi

GIBF, which invested between $5-8 million in each company, is expected to announce four additional investments in the coming weeks, with two of its current portfolio companies also believed to be in negotiations to go public.

Unlike the first fund, GIBF's second fund is set to invest in Biomed companies. GIBF is targeting companies from Israel and Europe that are in the second or third stage of their clinical trials. GIBF plans to invest between $15-20 million in each company.

GIBF was established in March 2016, focusing on life science investment. The Guangzhou Elim Biotech Industry Venture Capital Management Company, controlled by a group of prominent Israel professionals, is the management company of the fund. It has currently operational offices both in Guangzhou and Tel Aviv. The Guangzhou Industrial Investment Fund, Guangzhou Pharmaceuticals Company, Guangzhou International Bio-Island, and Guangzhou Hengyun Enterprises are all investors in the fund.

GIBF is the only foreign-run Chinese fund to have received a license from the Asset Management Association of China (AMAC) to make private equity investments in China. The fund identifies promising Israeli Biotech companies and invests in them while setting up a Chinese subsidiary and transferring part of the company's activity to Guangzhou.

Aside from Gleitman, the fund's other partners include CEO Avner Lushi, Prof. Avraham Karasik, Professor Shlomo Noy, and one Chinese partner, Carl Geng.

Gleitman told Calcalist that the goal of the fund is to allow Israeli Biomed companies to conduct part of their clinical trials in China via their Chinese subsidiaries, alongside the trials they are conducting in the West so that they will be able to simultaneously submit the results to regulators in the U.S., China, and Europe.