Marius Nacht leading $37 million investment in DayTwo
The Israeli startup, which develops technologies and solutions designed to improve the health of people with diabetes and other metabolic diseases, experienced major growth during Covid-19
The Covid-19 pandemic raised awareness for diabetes to a new high, with much of the talk regarding pre-existing conditions in the context of coronavirus focusing on the metabolic disorder characterized by a high blood sugar level. DayTwo, which develops technologies and solutions designed to improve the health of people with diabetes and other metabolic diseases, saw its solutions become crucial during the pandemic. The Israeli startup announced on Monday that it has raised $37 million to continue and develop its solutions, with existing investors participating in the current round of capital raising including aMoon of Marius Nacht and Dr. Yair Schindel, 10D of Yahal Zilka, and Cathay Innovation Ventures. They were joined by new investors, including Poalim Capital Markets, La'maison Fund, and Micron Ventures. The latest round took the total capital invested in the company to $85 million.

"This round comes after we proved we made a significant impact in the U.S. We are selling multi-year plans to employers and insurance companies for people who have Type 2 diabetes and also for prediabetes, fatty liver disease (FLD), and other metabolic diseases," Lihi Segal, CEO of DayTwo told Calcalist. "The results of our treatment showed a significant improvement in sugar levels for many people. This allows employers to lower treatment costs and that is the main reason they are paying for our treatment. We showed them that we can reduce the need for expensive medicine and even completely cure the disease."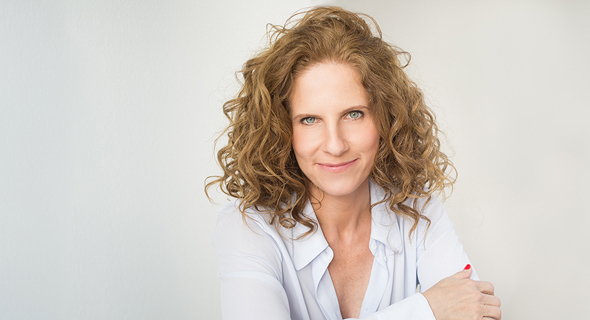 DayTwo CEO Lihi Segal. Photo: Smadar Kafri

Segal can't reveal the names of her clients, but said that the company has agreements with some of the biggest insurance companies in the U.S. "We are part of the enormous growth of hundreds of percent being experienced by digital healthcare," she said. "Managing all of these diseases, especially with remote programs like ours, has become all the more important due to the pandemic. Covid-19 showed that our sector is going to explode in the coming years, due to remote work but also due to the fact that it provides solutions for anyone with preexisting conditions."

DayTwo currently employs 130 people, 80 of them in Israel, and according to Segal, it plans on significantly increasing its workforce both in Israel and the U.S. The new funds raised will be used for the company's first product, which is already helping over 70,000 users in Israel and the U.S. The product is based on pioneering research and technology that was developed at the Weizmann Institute by Professors Eran Segal and Eran Elinav. The solution uses artificial intelligence (AI), the sequencing of the gut microbiome, and other clinical measures to create precision nutrition-based food prescriptions to balance blood sugar levels after meals.

The current round of funding comes after the company demonstrated significant clinical impact on participants in the DayTwo program in the U.S. including decreased blood sugar levels and a significant decrease in prescription medication costs. In the Israeli market, the company is collaborating with Clalit Health Services, which provides DayTwo's solution to its members, and the company expects to launch a similar collaboration with Maccabi Health Services.

"DayTwo's ability to provide precision nutrition based on each person's unique microbiome will continue to have a positive effect on the world of medicine in general, and diabetes and metabolic diseases in particular," said Dr. Yair Schindel, founding partner and Director of the aMoon Foundation. "I am happy that we are able to participate and help the company scale in global markets."

DayTwo was founded by Marius Nacht (one of the founders of Check Point) together with Lihi Segal (CEO) and Yuval Ofek. DayTwo's solution for metabolic disease improves health outcomes and reduces or eliminates prescription medications by improving Time in Range and lowering A1C, through gut microbiome profiling, artificial intelligence, and dedicated virtual care. Metabolic disease is the first condition to be addressed by DayTwo's microbiome discovery platform, and along with artificial intelligence and dedicated virtual care, offers an engaging and effective care plan for chronic disease.