Building peaceful coexistence through tech entrepreneurship
For the next two weeks, Israel's south is welcoming young Israelis and Palestinians to try and "program" a better future
A unique tech seminar for Israelis and Palestinians began this week in Israel's south, running through June 11. Israeli-Jews, Israeli-Arabs, Palestinians from the West Bank, and one participant from East Jerusalem make for a diverse cohort at the event organized by Tech2Peace, an NGO committed to promoting coexistence through tech, entrepreneurship, and dialogue.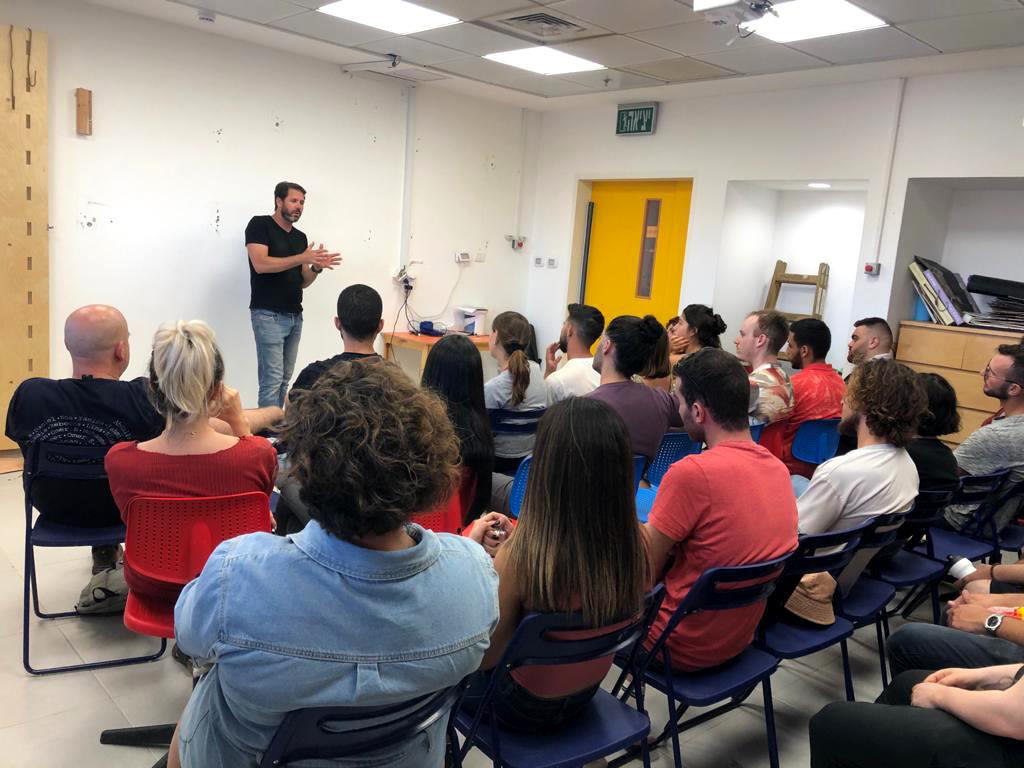 Tech2Peace seminar Photo: Tech2Peace

The goal of the seminar is to promote peace and personal relations through technology, as participants gain important skills and learn useful practices such as 3D design, app development, web building, and more. Participants will also meet Swiss Ambassador to Israel, Jean-Daniel Ruch, as well as Microsoft and Google executives and other entrepreneurs and industry figures.

Throughout the seminar, which takes place at the Make Arava center in Hazeva, about an hour and a half north of Eilat, participants focus on their own individual projects, develop them with the help of seminar staff and experts, and upon completion will join the Tech2Peace alumni group.

Tech2Peace alumn turned staff member, Zakariyeh Adileh, a resident of East Jerusalem, said "The experience of attending the seminar is immeasurably important. Especially these days, as participants share their thoughts and feelings, with mutual respect, and with a focus on learning high-tech professions in a heterogeneous group, whose members dream and think of ideas for startups that will paint the world with hope," he added.

Irwin Boutboul, Founder of Google for Startups Accelerator: Sustainable Development Goals, said: "This is the fourth time I have joined Tech2Peace and had the opportunity to communicate with amazing people through the lens of technology and innovation." The Google executive continued by saying, "participants understand that the differences between them are actually a unique advantage when it comes to building an overall society. Each seminar was an amazing experience for them but also for me."